jQuery End Credits Demo
Cast
Founder

Daniel Malkafly

Creative

Fabio Munhoz

Operations

Gabriela Cardoso

Business

Isabela Cardoso

Sales

Alex Pinto

Social Media

Felippe Linhares

Tecnical Suport

Danilo Costa

Developer #1

Rafael Albuquerque

Developer #2

Adrian Borsati

Data Base Analysis

Leandro Miyabayashi

Designer #1

Lucas Isvairosvikh

Map markers

Loraine Vilches

Infrastructure

Vinicius Moreira

Turkey partner

Ozgür Dinçer
Moderators
Lead Moderator

Paloma Perachini

Moderator analysis

Gabriela Cardoso

Moderator #1

Gisele Souza

Moderator #2

Frank Alma

Moderator #3

Joe Magnata
Special Thanks
Cachorro Verde, Cantinho Animal, Diego Carneiro, Maitê Lima, Seiti Kaziami, Cecília Amodeo, FotoPet, Bruno Kenj, Juliana GM, Silvia Valadares, Lucas Romão, and more...
Special Thanks
Patricia Tajima, Eduardo Lobo, Thiago Cavaleiro, Rafael Albuquerque, Rafael D'andrea, Seiti Kaziami, Domenica Mendes, André Vasconcelos, Rogério Rodrigues, Andrea Borsati, Erico Albino (Babuu!), Júlio Carneiro
Developed using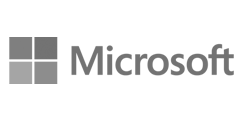 Powered by
Say Hail!
All trademarks are the property of the trademark owners.
All premier division football players are the property of premier
division football team owners.