Here's the 166th Weekly Web Design & Development Collective that aims to introduce fresh new, trendy and easy-to-use web design & development resources (freebies, codes, graphics, tools, inspiration, etc) from the past week. Have fun with it and remember to share with your friends.
Web Design & Development News: Collective #166
pulltorefresh.js
A small, but powerful Javascript library crafted to power your webapp's pull to refresh feature. No markup needed, highly customizable and dependency-free!
A web-based tool that lets you design icon animations and other animated vector art for Android.
Tagger.js
A JavaScript Library for tagging bodies of text with relevant keywords using the good 'ol tf-idf.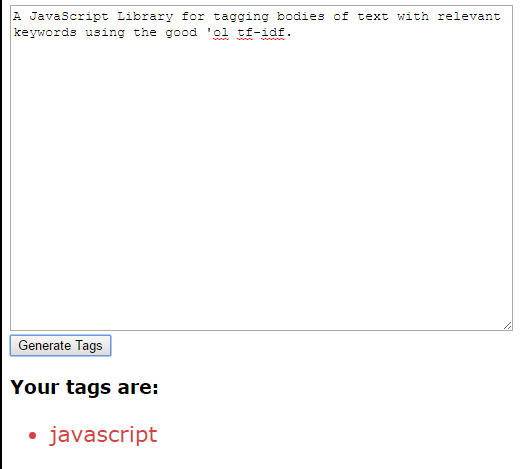 Visitor-Parser-JS
Lightweight javascript-based to analyze visitors with user-agent & ip geo location parser.
Cost of modules
Find out which of your dependencies is slowing you down.
[Download]
science fair
A desktop science library that users control
[Download]
LzSwiper
LzSwiper is a lightweight, mobile-first swiper that creates a simple image carousel with support for auto play, RTL, custom navigation and touch swipe events.
breakpoint
Breakpoint makes writing media queries in Sass super simple. Create a variable using a simplified syntax based on most commonly used media queries, then call it using the breakpoint mixin. Breakpoint handles all of the heavy lifting, from writing the media query itself, to handling cross-browser compatibility issues, so you can focus on what's important: making sure your website looks its best.
[Download]
cssco
Photographic filters made with CSS, inspired by VSCO and CSSgram.
gif.js
JavaScript GIF encoder that runs in your browser.
MAGNITUDE - Free Typeface
[Download]
Top New Christmas & Happy New Year Graphic Design Freebies
Top New Christmas & Happy New Year Graphic Design Freebies For Free Download
[Download]
Interactive Musical Instruments
Experimental ideas for playful musical interactions powered by MIDI.js and the Web Audio API. Play instruments or make sounds by interacting with content.
Geeky Christmas Vector Set + Patterns
A free hand-drawn vector set plus two bonus patterns with a geeky Christmas related theme. Includes vector files and ready-to-use, optimized PNGs.
[Download]