Here's the 196th Weekly Web Design & Development Collective that aims to introduce fresh new, trendy and easy-to-use web design & development resources (freebies, codes, graphics, tools, inspiration, etc) from the past week. Have fun with it and remember to share with your friends.
Web Design & Development News: Collective #196
TagUI
TagUI is a general purpose tool for automating web interactions.
automate Chrome, Firefox, PhantomJS
unzip and run on macOS, Linux, Windows
natural language with JavaScript support
Chrome extension for recording steps
object repositories / flexible datatables
intelligent XPath/CSS element selector
visual automation of website and desktop
live mode to try steps or code in real-time
option to auto-upload run results online
run by schedule, command line, API URL
advanced outgoing API calls to webservices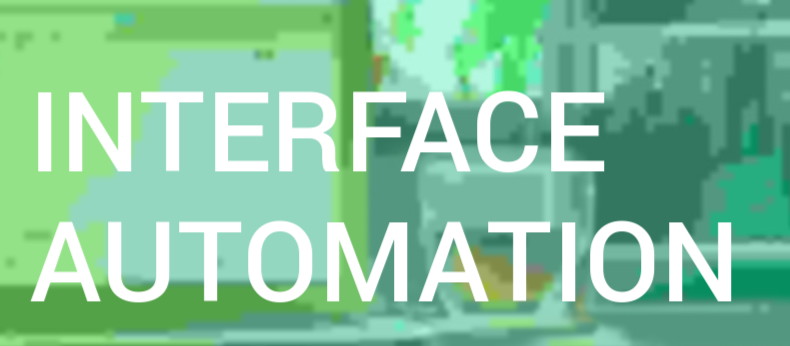 pell
The simplest and smallest (1kB) WYSIWYG text editor for web, with no dependencies.
botui
A JavaScript framework to create conversational UIs.
button Hover Effect Using CSS3
AC-D3
AC-D3 is a Javascript Library for building Audiovisual Charts in D3.
js-cpa
Identify structurally similar code patterns that are duplicated across a JavaScript bundle/file seamlessly.
[Download]
Mort & Mortis JS Range
M&M JS Range (M&M JSR) is library for JavaScript. It provides You with excellent solution for creating so-called range-inputs. Range input is form's field where one can choose a value from min-max range. Although HTML 5 comes with input[type="range"] its functionality lacks a lot of features.
speedtest
This is a very lightweight Speedtest implemented in Javascript, using XMLHttpRequest and Web Workers.
fractures
Fractures helps you bootstrap design-systems and prototypes by providing a set of non-blocking, atomic, utility classes.
Free SVG icons for popular brands
SVG icons for popular brands.
[Download]
InversifyJS
A powerful and lightweight inversion of control container for JavaScript & Node.js apps powered by TypeScript.
battleforthenet-widget
Embed this widget on your site and help save net neutrality!
plupload
Plupload is a cross-browser multi-runtime file uploading API. Basically, a set of tools that will help you to build a reliable and visually appealing file uploader in minutes.
PaymentFont
A sleek webfont featuring your favourite payment methods.
Mouse Debuger
Use this tool to debug your mouse and resolve problems.
CCapture.js
CCapture.js is a library to help capturing animations created with HTML5 canvas at a fixed framerate.
[Download]