Here's the 203rd Weekly Web Design & Development Collective that aims to introduce fresh new, trendy and easy-to-use web design & development resources (freebies, codes, graphics, tools, inspiration, etc) from the past week. Have fun with it and remember to share with your friends.
Web Design & Development News: Collective #203
pts
Pts is a new typescript/es6 library that enables you to compose and visualize points in spaces.
wizzywid
This is a very simple UI getting-started-tool for HTML, Custom Elements, and Polymer.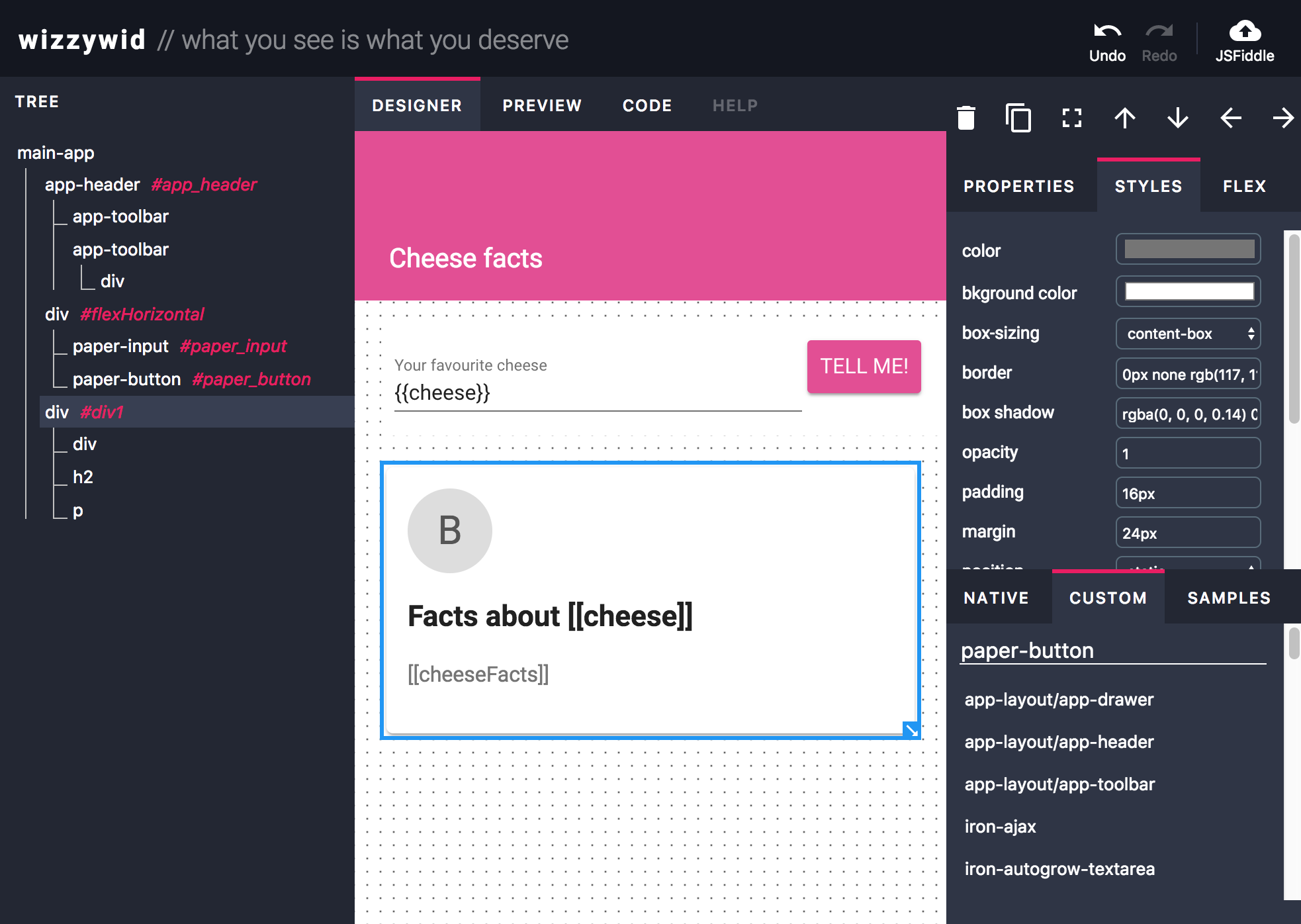 fuzzysort
Common useful algorithms written in modern, pretty and easy-to-understand Javascript along with real-world usage examples. Typescript has been used only for type checking and better auto-documentation, code is in pure ES6.
Immediate-Mode Plotting
Immediate-mode javascript graphing library.
prism
A stylish faux-3D effect in pure CSS.
PersianDate
Javascript date library for parsing, validating, manipulating, and formatting persian dates System.
puppeteer
Headless Chrome Node API.
[Download]
nivo
nivo provides supercharged React components to easily build dataviz apps, it's built on top of d3.
mobx-state-tree
Opinionated, transactional, MobX powered state container combining the best features of the immutable and mutable world for an optimal DX.
node-csv-parse
CSV parsing implementing the Node.js `stream.Transform` API:
Follow the Node.js streaming API
Simplicity with the optional callback API
Support delimiters, quotes, escape characters and comments
Line break discovery
Support big datasets
Complete test coverage and samples for inspiration
no external dependencies
to be used conjointly with csv-generate, stream-transform and csv-stringify
Smooth 3d perspective slider
Responsive smooth 3d perspective slider.
color-scheme-js
Generate nice, pretty color schemes with JavaScript.
iOS 10 GUI (iPhone)
Sketch, Photoshop, Figma, XD and Craft templates of GUI elements found in the public release of iOS 10.
[Download]
Sketch Template of UI Elements Found in macOS.
[Download]
DUBLINE FREE FONT
[Download]