Here's the 38th Weekly Web Design & Development Collective that aims to introduce fresh new, trendy and easy-to-use web design & development resources (freebies, codes, graphics, tools, inspiration, etc) from the past week. Have fun with it and remember to share with your friends.
Web Design & Development News: Collective #38
Create a visual language that synthesizes classic principles of good design with the innovation and possibility of technology and science.
fattable
Fattable is a javascript Library to create table with infinite scroll, with infinite number of rows and number of columns.
minicart.js
The minicart is a great way to improve your PayPal shopping cart integration.
dragdealer
Drag-based JavaScript component, embracing endless UI solutions
NoGo AngularJS Todo App
AN ANGULARJS TODO APP
No JS Tabs
No JS: Tabs That Scale Down to Menu
epoch
Epoch is a general purpose charting library for application developers and visualization designers. It focuses on two different aspects of visualization programming: basic charts for creating historical reports, and real-time charts for displaying frequently updating timeseries data.
Molten Leading
Manually adjusting line-height for optimum readability across a bunch of media queries is kind of a pain. With Molten Leading you can set a minimum width at which the adjustment starts, a maximum element width where it stops, and a minimum and maximum line height to adjust through.
piskel
A simple web-based tool for Spriting and Pixel art.
A horizontal accordion interface built on of CSS/CSS3.
cssshrink
CSS minifier
Draggable Dual-View Slideshow
An experimental slideshow that is draggable and has two views: fullscreen and small carousel. In fullscreen view, a related content area can be viewed.
10+ Free Design Resources For Android L & Google Material Design
Latest and best Android L & Google Material Design related freebies including templates, icons, tools, scripts and fonts for your next design project or for inspiration.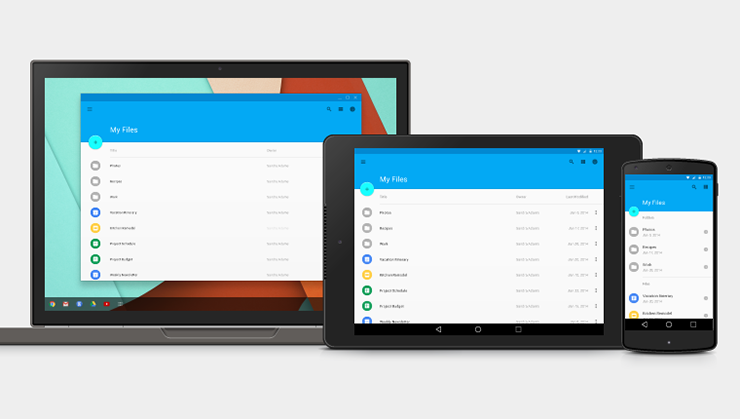 icolor
The beautiful color scheme.
E-Commerce Pixel Perfect Flat Icons set
A small Javascript widget to convert a checkbox into an iOS 7 styled on/off switch with CSS3 transitions, inspired from daneden.
[Download]
Contact High Font
This is the first, full working font I have ever designed. It is inspired by many different retro styled typefaces for billboard and poster purposes.
[Download]
free psd party flyer template
[Download]