When you're building an accessible web app, it is critical to implement Keyboard Accessibility to ensure that your users have access to information without using a mouse.
The easiest way to implement Keyboard Accessibility on a website is to use a JavaScript keyboard shortcut library, which enables you to bind keyboard shortcuts and key presses to common actions like Navigate between pages, Like/Dislike posts, Rate products, etc.
In this blog post, you will find the 10 best (most downloaded in a year) jQuery plugins and Vanilla JavaScript libraries that make it easy to trigger any actions on the page by keyboard combinations or keypresses.
Table Of Contents:
jQuery Keyboard Shortcut Plugins
Hotkey Event is a cross-platform jQuery plugin for defining (combo) keyboard shortcuts such as 'CONTROL+ALT+PLUS' and binding an event with it.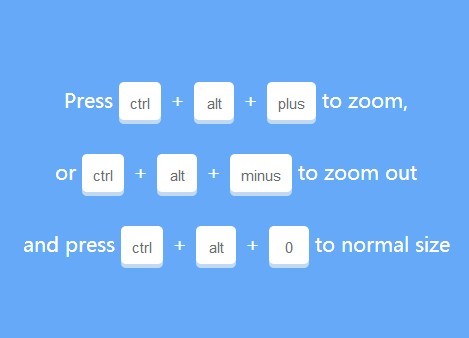 ---
keyboardShortcut is a jQuery plugin used for creating custom keyboard shortcuts that give your users a quick way to control your web application without using a mouse.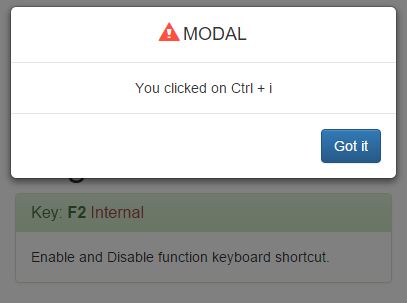 ---
A jQuery plugin that allows the user to bind keyboard shortcut events to any element and when a key combination is pressed, an event is triggered following that keyboard shortcut.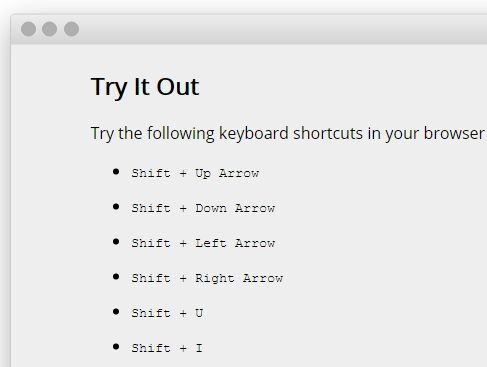 ---
key-binding.js is a jQuery plugin to create custom keyboard shortcuts by binding specific keypress events to methods.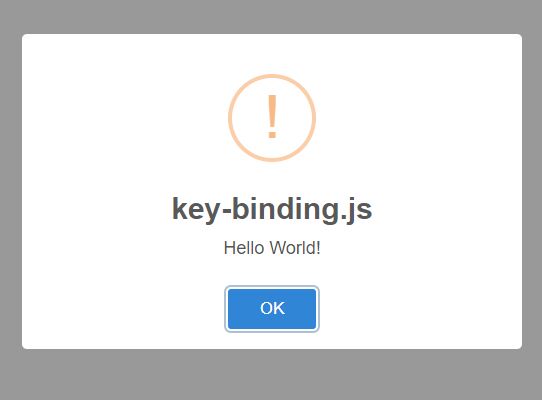 ---
Mapkey is a really small, easy-to-use jQuery plugin which enables you to bind specific keyboard shortcuts to methods supporting almost any keyboard combinations.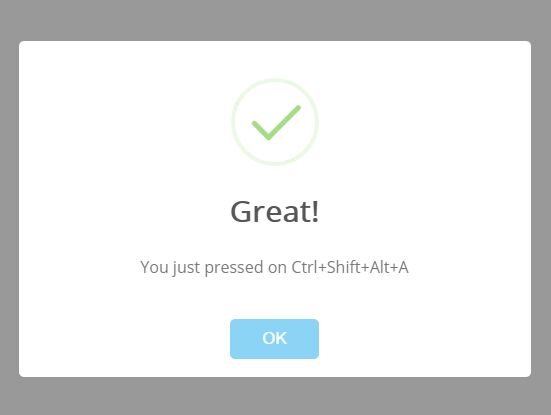 ---
Vanilla JS Keyboard Shortcut Libraries
A JavaScript library to handle keyboard shortcuts that let you create events triggered by custom keyboard combinations.
---
A small (1.5kb) vanilla JavaScript library that adds easter eggs triggered by keyboard sequences to your webpage.
---
A really small JavaScript library to bind specific keypress events that support modifier keys.
---
An ES6 JavaScript library which allows you to bind custom keyboard shortcut events and trigger custom specified functions when the key combinations are pressed.
---
A small JavaScript library that listens for keypress events and binds custom keypress events using the CustomEvent API.
---
Conclusion:
Want more JavaScript libraries to bind keyboard shortcuts on the web & mobile? Check out the jQuery Keyboard Shortcut and JavaScript Keyboard sections.