Here's the 222nd Weekly Web Design & Development Collective that aims to introduce fresh new, trendy and easy-to-use web design & development resources (freebies, codes, graphics, tools, inspiration, etc) from the past week. Have fun with it and remember to share with your friends.
Web Design & Development News: Collective #222
array-explorer
A resource to help figure out what JavaScript array method would be best to use at any given time.
lit.css
450 byte responsive CSS framework
tui.editor
TOAST UI Editor provides Markdown mode and WYSIWYG mode.
svg-term-cli
Share terminal sessions as razor-sharp animated SVG everywhere.
[Download]
RSParser
Parser for RSS, Atom, JSON Feed, RSS-inJSON, OPML, and HTML.
[Download]
stimulus
Stimulus is a JavaScript framework with modest ambitions. It doesn't seek to take over your entire front-end—in fact, it's not concerned with rendering HTML at all. Instead, it's designed to augment your HTML with just enough behavior to make it shine.
[Download]
react-yt
A full-fledged wrapper for the Youtube Player API created with the render props pattern.
RKGraph
A simple SVG based graphing library to create dynamic graphs in JavaScript and Angular JS. Predefined graphs consist of Line, Point, Pie Chart, Polyline, Polygon and Curve Graph. It also provides a way to create your own graph using combination of predefined graphs and your imagination.
Powerful Bootstrap theme builder for your next project.
spirit
Play Spirit animations on the web.
javascript-obfuscator
JavaScript obfuscator is a powerful free obfuscator for JavaScript and Node.js with a wide number of features which provides protection for your source code.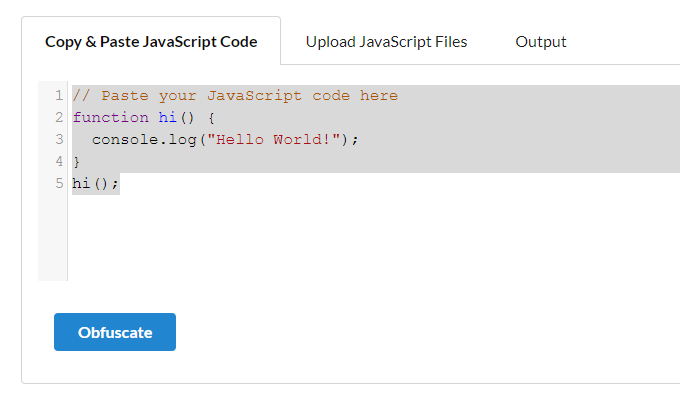 BootstrapPlusPlus
BootstrapPlusPlus is an open source project based on Bootstrap 4.0 CSS framework. It has all the Bootstrap styles with new look and some additional styles and ready-made components for web developers or designers to create elegant web apps.
Video + Blend modes
10 Best Free Invoice Templates For Graphic Designers
A list of some of the best templates you could use for creating invoices as a graphic designer.
[Download]
10 Best Free WordPress Calendar Plugins
[Download]