What is Context Menu:
A context menu is a list of commands that appear when the user right-clicks on an object or selection inside a web page. You're probably already familiar with it, since it appears when you right-click on most of the things on the page, like links, images and text-boxes.
The Best Context Menu Plugin
One of the most frequent and favorite JavaScript plugins used by developers is the context menu. Using it you can give your users access to an easy way to include in your web application, any kind of information or action, just right clicking an object.
Nowadays with pure JavaScript we have a wide variety of open source plugins that can be used independently or along side with jQuery to obtain a single tool or even a highly complex one in order to build a custom Context Menu.
In this post you will find the 10 best context menu plugins built with jQuery and/or vanilla JavaScript that are easy to integrate with your existing web project. Enjoy!
Originally Published May 29 2019, updated Feb 13 2022
Table of contents:
jQuery Context Menu Plugins:
The jQuery contextMenu plugin that allows you to bind a dynamic right-click context menu with custom actions to any DOM elements.
---
This is a simple jQuery plugin which adds a Material Design inspired custom context menu with a vertical three dots toggle icon to any elements such as tables, paragraphs, and headings.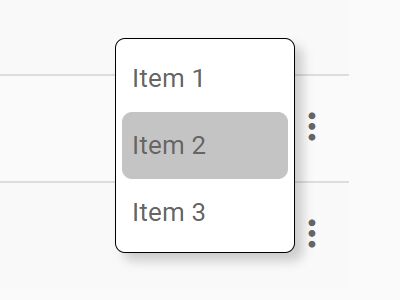 ---
The Popup Menu jQuery plugin lets you create and display an animated, customizable context popup menu when you click or hover on a specific trigger element.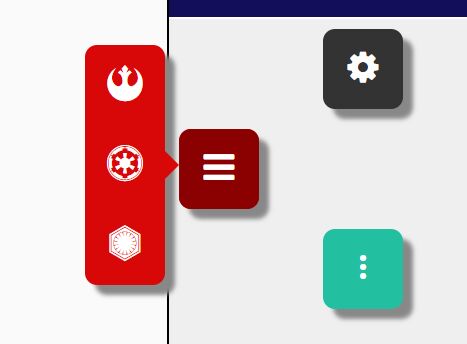 ---
contextMenu is a feature-rich and high performance jQuery plugin for replacing the default browser's right-click menu with a custom one.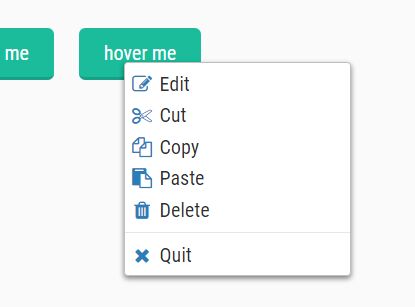 ---
A lightweight and cross-browser jQuery plugin to dynamically render a custom, clean context menu triggered by right click.
---
Vanilla JS Context Menu Libraries:
A vanilla JS plugin that attaches a dynamic, customizable, multi-level context/pop-up menu to your element. Without any dependencies.
---
A dynamic, customizable context menu plugin to replace the native browser right-click menu.
---
A JavaScript/LESS plugin that helps you create custom, dynamic, native-looking context menus inside any container element you specify.
---
A beautiful multi-level context menu built with JavaScript and CSS that replaces the default browser right click menu and comes with a smooth pop-up animation based on CSS3 transitions and transforms.
---
Yet another small, dynamic, multi-level context menu written in pure JavaScript.
---
Conclusion:
There are many different ways to customize the context menu and this is a list of the top 10 that I came up with. Each one is unique and very powerful in their own right. There are other plugins available, but these are the ones I highly recommend any developer to try out.
Looking more jQuery plugins or JavaScript libraries to create awesome context menus on the web & mobile? See jQuery Context Menu and JavaScript Context Menu sections for more details.