Here's the 441st Weekly Web Design & Development Collective that aims to introduce fresh new, trendy and easy-to-use web design & development resources (freebies, codes, graphics, tools, inspiration, etc) from the past week. Have fun with it and remember to share with your friends.
Web Design & Development News: Collective #441
Avvvatars
Beautifully crafted unique avatar placeholder for your next react project.
---
CSS Checker
css-checker checks your css styles for duplications and find the diff among css classes with high similarity in seconds. It is designed to avoid redundant or similar css between files and to work well for both local development, and for automation like CI.
[Download]
---
BITB
Browser templates for Browser In The Browser (BITB) attack.
[Download]
---
social-media-blocker
An extension which will not allow you to use social media websites while working.
[Download]
---
Dark Mode Custom Element
A custom element that allows you to easily put a Dark Mode toggle. so you can initially adhere to your users' preferences according to prefers-color-scheme, but also allow them to (optionally permanently) override their system setting for just your site.
---
VueBoard
Dashboard starter template built Vue 3, Tailwind CSS and TypeScript.
---
ScreenRecorderJs
ScreenRecorder with JavaScript.
---
JPage
Use Tailwind's set values and units without installing Tailwind.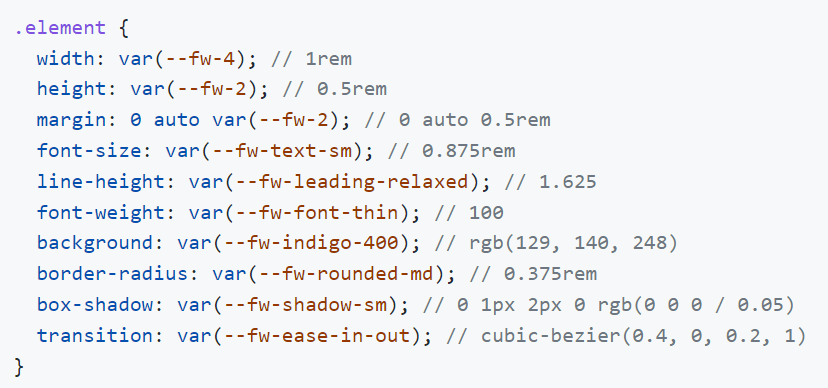 ---
Astro
Astro is a new kind of static site builder for the modern web—powerful developer experience meets lightweight output.
---
Microsoft Homepage Clone
Microsoft homepage using HTML5/CSS and a bit of JS for the menu.
---
Responsive Portfolio Website Using HTML CSS & JavaScript.
---
Single element browser logos
See the Pen Single element browser logos by Alvaro Montoro (@alvaromontoro) on CodePen.
---
Cards Carousel on 3D Cube - CSS Only
See the Pen Cards Carousel on 3D Cube - CSS Only by MOZZARELLA (@TheMOZZARELLA) on CodePen.
---
CSS Knob widget with Range Slider
See the Pen CSS Knob widget with Range Slider by S. Shahriar (@ShadowShahriar) on CodePen.
---
Minimator
Minimator is a minimalist graphical editor. All drawings are made of lines in a grid based canvas. The lines are limited to vertical and horizontal lines, and quarter circles.
---
Open Art Free NFTs UI Kit
[Download]
---
An expanding menu animation with a cover unreveal effect in the background.
---