This is a list of 10 best/top downloaded JavaScript/CSS rating systems and jQuery rating plugins for creating interactive start rating controls on the web app.
Download and use these libraries/plugins to rate products, software, users on your eCommerce and digital websites.
Originally Published May 2019, updated Feb 21 2020
Table of contents:
jQuery Rating Plugins:
Raty is an easy, flexible jQuery plugin which turns any DIV elements into a fully configurable star rating component.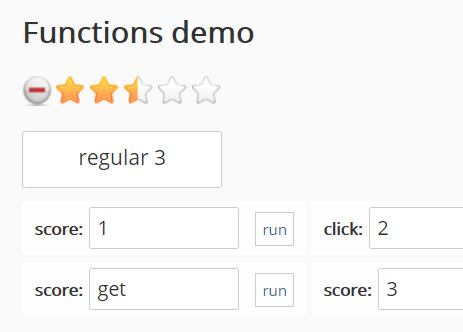 ---
Yet another jQuery star rating plugin that converts a number input to a star rating widget using Bootstrap 3 styles and glyphs.
---
Bar Rating is a minimal and lightweight jQuery plugin that turns a standard select box into a flexible bar rating widget. It is fully customizable and can be easy to styled with CSS.
---
rateYo is a jQuery plugin to create a star rating widget that allows to fill the background color of the un-rated part of an SVG based star on mouse hover. Fully customizable and scalable to fit any design needs.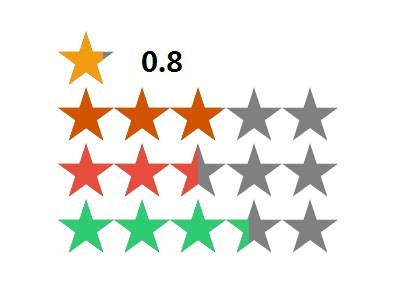 ---
A lightweight jQuery plugin for rendering a SVG based star rating system on your webpage that supports for arbitrary star fractions, variable star sizes and colors.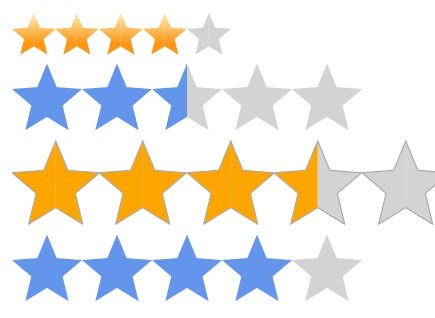 ---
Pure JS Rating Plugins:
rater-js is a simple yet customizable star rating component written in pure JavaScript.
---
SimpleStarRating.js is a lightweight JavaScript library used for generating a simple, easy-to-customize star rating system without any 3rd dependencies and icon fonts.
---
star-rating.js is a small JavaScript library to generate a customizable, progressively enhancement star rating control from a regular select box with numeric values.
---
Pure CSS Rating Libraries:
Just another simple, animated, fully accessible star rating system built on top of pure CSS, radio buttons and sprite images.
---
A pure CSS solution to create a simple five star rating widget using Html radio inputs and CSS3 transitions/transforms.
---
Conclusion:
Want more jQuery plugins or JavaScript libraries to create awesome Star Rating Controls on the web & mobile? Check out the jQuery Rating and JavaScript/CSS Rating sections.