What Is URL Slug?
URL Slug is crucial for SEO because it provides an obvious and quick way for users to understand the main content of your page.
A good URL Slug typically consists of the main keywords of your webpage, for example, the optimized URL Slug for this page might look as follows:
https://www.jqueryscript.net/blog/best-seo-url-slug.html

The Best URL Slug Generator
In this post, we're going to share with you the 7 best URL Slug Generators that can be used in your CMS or Blog system to generate URL-friendly and human-readable URL slugs from article/post/product titles. Enjoy.
Slugify is a lightweight and easy-to-use jQuery plugin that makes an input field on a form automatically generate the URL Slug when your user types.
---
Slugify is a simple and fast jQuery plugin that provides a simple way to generate human-readable URL slugs from users input.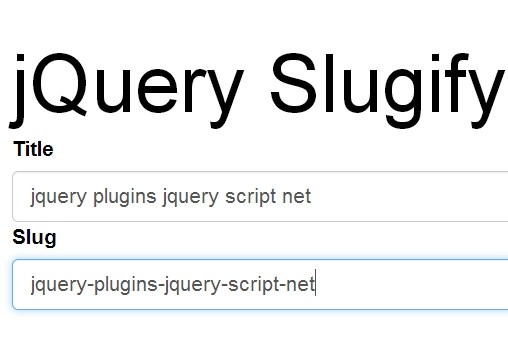 ---
Char Replacer is a simple, lightweight jQuery plugin used to replace one specific character with another while you type something into a text field.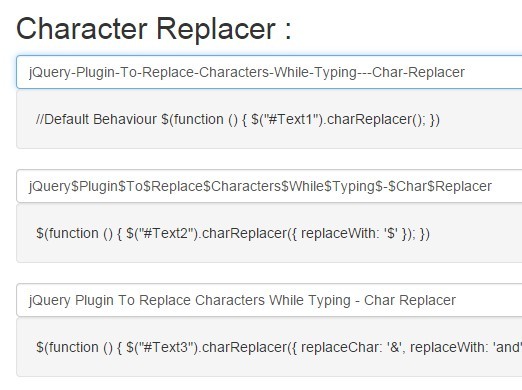 ---
Slugger is a jQuery plugin which automatically converts your post/article titles into semantic, SEO-friendly URL slugs with prefix and suffix support.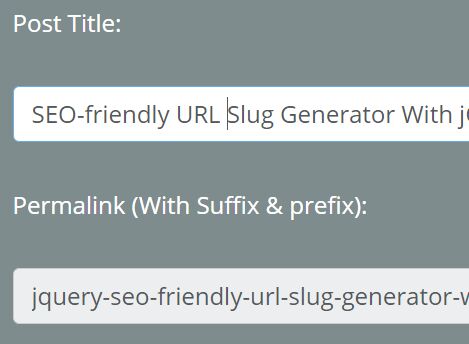 ---
multiline-slug is a bulk slug generator written in jQuery that converts multi-line strings, words or text into SEO-friendly and human-readable URL slugs, permalinks, etc.
---
Yet another jQuery plugin that helps you generate user- and seo-friendly URL slugs from any strings, with transliterate and custom divider support.
---
Yet another URL slug creation plugin for jQuery that lets you generate an SEO-friendly URL slug as you type a page title.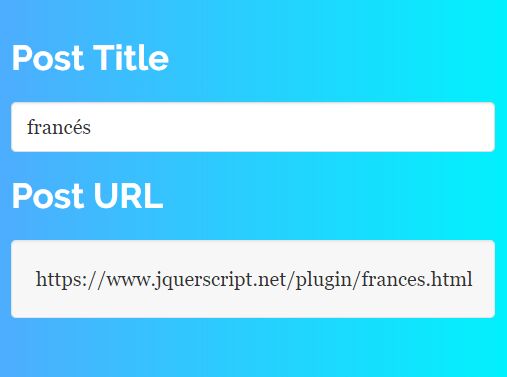 ---
More Resources:
Looking for more jQuery plugins or JavaScript libraries to create URL Slug generators on your web app? Check out the URL Slug sections.