Validating an HTML form is NOT a simple task as you develop a modern web app.
In general, most develops are using the Native HTML5 Form Validation to validate the HTML form with native browser experience.
But it is NOT enough.
For better user experience, custom styles, error messages and validation rules must be taken into account.
Thanks to JavaScript. There're tons of professional, highly customizable form validation plugins developed with JavaScript out there. This is why I wrote the article and listed here the 10 Best JavaScript and jQuery plugins to simply the form validation task. Enjoy it.
Not a jQuery user? Check out our 7 Best Pure JavaScript Form Validation Libraries.
Originally Published Jan 27 2018, updated Jan 22 2020
Table of contents:
Best jQuery Form Validation Plugins:
jQuery Validation is a javascript based plugin that helps you implement a powerful client side validator to your form elements that validate the value ( name, email, address, etc..) your user input when submitting.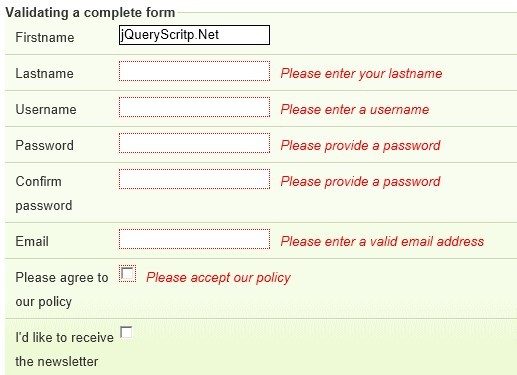 ---
Parsley.js is a powerful, feature-rich jQuery form validation plugin which can be used to dynamically validate form fields on client side before submitting.
---
Validation Engine is a jQuery plugin aimed at the validation of form fields in the browser. The plugin provides visually appealing prompts that grab user attention on the subject matter.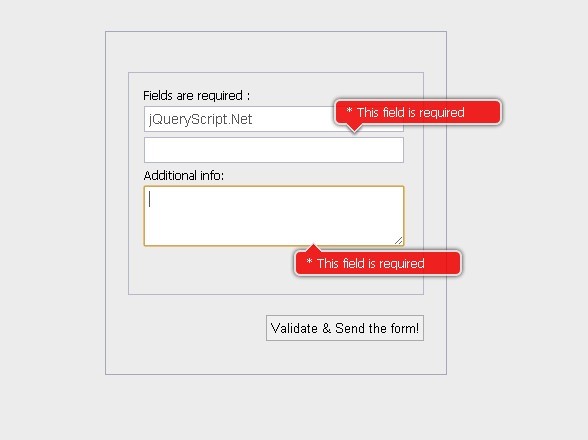 ---
validate.js is a lightweight client-side form validation plugin for jQuery that allows to validate and mask form fields using HTML5 data attributes and/or regular expressions.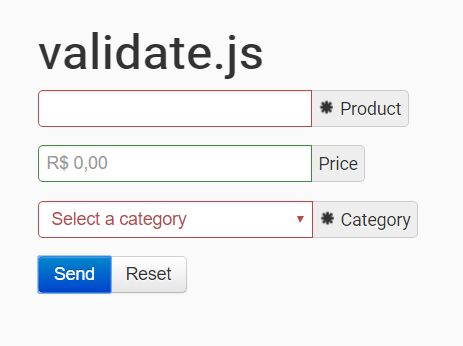 ---
A lightweight and simple to use Bootstrap 4 validator that validates commonly used form field and display custom validation errors in an HTML form. Works with native HTML5 form attributes.
---
Vanilla JS Form Validation Plugins:
A fast, cross-browser, user-friendly, highly customizable form validator that works with the native HTML5 input types: text, email, url, date, etc.
---
The Bouncer.js JavaScript library is created to extend the native HTML5 form validation that enables the customizable form validation on the form fields.
---
Pristine is a lightweight vanilla JavaScript form validation library which works with the native HTML5 attributes and allows you to create your own validators of course.
---
Just-validate is a dependency-free, HTML5 data attribute based form validation that supports both client side and server side form validation. Validation rules are fully customizable via JavaScript. Compatible with Bootstrap framework.
---
ValidForm is a thin JavaScript wrapper on the HTML5 Form Validation features. It is very small at about 200 lines of code (7k, 5.6k compressed), and it has no dependencies.
---
Conclusion:
Want more jQuery plugins or JavaScript libraries to create awesome Form Validators on the web & mobile? Check out the jQuery Form Validation and JavaScript Form Validation sections.