| | |
| --- | --- |
| File Size: | 5.12 MB |
| Views Total: | 25665 |
| Last Update: | |
| Publish Date: | |
| Official Website: | Go to website |
| License: | MIT |
| | |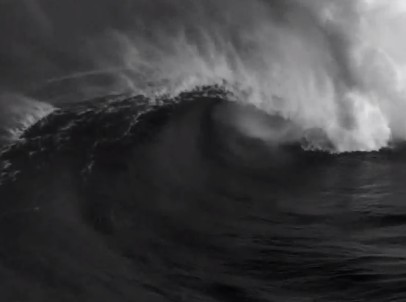 Yet another jQuery plugin for creating an Html5 video background that is responsive to fit within any container.
Check out the Fullscreen example here.
See also:
How to use it:
1. Download and include the jQuery vide plugin after jQuery library.
<script src="//ajax.googleapis.com/ajax/libs/jquery/2.1.1/jquery.min.js"></script>
<script src="src/jquery.vide.js"></script>
2. Use data-vide-bg attribute to specify the video path without extension. Make sure the video and poster have the same name.
video/ocean.jpg: Poster
video/ocean.mp4: For IE, Chrome, Firefox and Safari
video/ocean.ogv: For Chrome and Opera
video/ocean.webm: For Chrome, Firefox and Opera
<body data-vide-bg="video/ocean">
<!-- OR -->
<div data-vide-bg="video/ocean">
3. Available settings. You can also pass the options via data-vide-options in the container element.
volume: 1,
playbackRate: 1,
muted: true,
loop: true,
autoplay: true,

// Similar to the CSS `background-position` property.
position: "50% 50%", 

// Poster image type. 
// "detect" — auto-detection; 
// "none" — no poster; "jpg", "png", "gif",... - extensions.
posterType: "detect", 

// Auto-resizing
resizing: true // Auto-resizing,

// background color
bgColor: 'transparent',

// additional CSS class
className: ''
});
Change logs:
v0.5.1 (2016-11-06)
Remove deprecated jQuery load method.
v0.5.0 (2016-01-14)
Add the className option.
v0.4.1 (2015-10-13)
v0.4.0 (2015-10-11)
Add bgColor property.
Fix a blurred circle on IOS9.
Update dependencies.
v0.3.7 (2015-08-12)
Fix the 'Not implemented' error in IE.
v0.3.6 (2015-08-08)
Rename 'video/ogv' type to 'video/ogg'.
Correct the docs.
Remove moot version property from bower.json.
Update linter configs.
Update dependencies.
v0.3.5 (2015-05-29)
Fixed disappearing of the poster image in Android 5.
v0.3.4 (2015-05-02)
Updated Meteor documentation.
Refactoring.
Updated dependencies.
v0.3.3 (2015-04-19)
Added Browserify support.
Removed the checking of User-Agent.
Fixed issues of the back/forward cache in Safari.
Updated Meteor integration.
Updated dependencies.
v0.3.2 (2015-04-18)
Added support of old FF versions.
Improved Safari playback fixes.
Updated dependencies.
Add browserify support.
v0.3.1 (2015-02-23)
Fixed a flash.
Fixed Safari playback bugs.
Used package.json instead of vide.jquery.json.
Used '#on' instead of '#bind'.
Imporved the codestyle.
Updated dependencies.
v0.3.0 (2014-11-15)
Added the resizing option.
v0.2.1 (2014-11-10)
Code refactoring.
Updated devDependencies.
v0.2.0 (2014-10-27)
Lots of updates since 0.1.0.
Improved code linting.
Cleaned up the repository.
Added bower dependencies.
Updated devDependencies.
v0.1.4 (2014-10-20)
Fixed wrong URL parsing.
Changed main files in bower.json.
v0.1.3 (2014-10-04)
Path argument can receive list of sources.
Strings with options and pathes can be passed to the constructor directly.
Updated README.
Updated JSDoc.
Updated tests.
Updated examples.
Added CONTRIBUTING.md
Other small fixes and optimizations.
v0.1.2 (2014-09-01)
Restored posterType option to specify poster image type.
---
This awesome jQuery plugin is developed by VodkaBears. For more Advanced Usages, please check the demo page or visit the official website.