Here's the 359th Weekly Web Design & Development Collective that aims to introduce fresh new, trendy and easy-to-use web design & development resources (freebies, codes, graphics, tools, inspiration, etc) from the past week. Have fun with it and remember to share with your friends.
Web Design & Development News: Collective #359
Modern Front-end Framework Inspired By Bootstrap – Halfmoon
Front-end framework with a built-in dark mode, designed for rapidly building beautiful dashboards and product pages.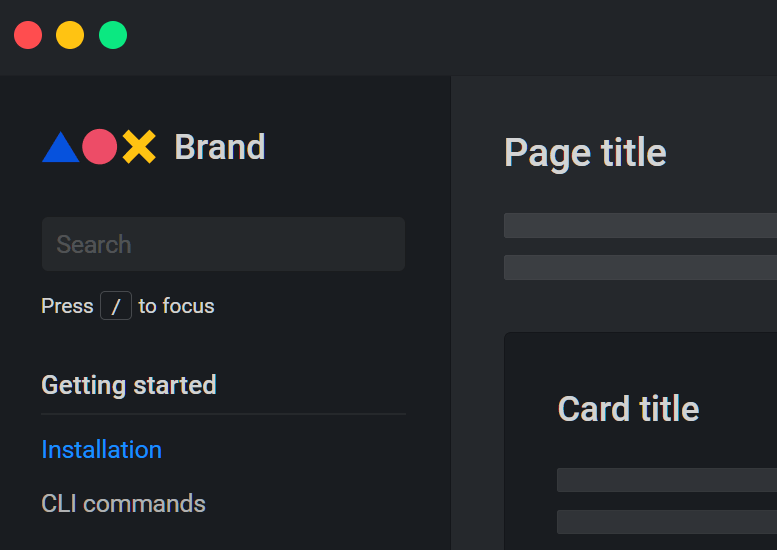 ---
CSS Framework With Almost No Classes – no.css
Tiny CSS framework with almost no classes and some pure CSS effects.
---
One Page Bootstrap 5 Template for Mobile Applications
A simple and beautiful mobile application one page Bootstrap 5 Template that you can use to showcase your mobile application.
---
animated-url
Animating URL links using JavaScript.
---
star-fall
An online game to collect falling stars while everything moving faster and faster.
---
hotkey-listener
A modest js library that dispatches low-level keyboard events in the form of CustomEvents.
[Download]
---
sekul
A free Bootstrap 5 Admin Dashboard Template.
[Download]
---
OS13k
A tiny operating system that fits in a 13 kb zip file.
---
Flume
Extract business logic from your apps with a user-friendly node editor powered by React.
---
scramble-display
An HTML library to display puzzle scrambles. No knowledge of Javascript required!
---
JSTable
A tiny, flexible, powerful data table library to make your HTML table interactive with sorting, filtering, and pagination functionalities.
---
inViewport Vanilla JS With IntersectionObserver
See the Pen inViewport Vanilla JS w/ IntersectionObserver by Aaron Iker (@aaroniker) on CodePen.
---
Clipped Image Reveal on Hover
See the Pen Clipped Image Reveal on Hover by Katherine Kato (@kathykato) on CodePen.
---
10 Best Drag And Drop Components For React & React Native
10 best drag and drop components that bind mouse drag and touch events to any component or view in your application.
[Download]
---
Ecommerce & Business Icon Set
A set of e-commerce and business icons in PNG and SVG formats.
[Download]
---