A picture is worth a thousand words.
A study shows that over 31 million tweets and half a million Facebook posts use emoticons and emojis to express emotion and to substitute body language and tone of voice in plain text.
Emojipedia's statistics reveal that:
In total there are 3,304 emojis in the Unicode Standard as of March 2020. This includes sequences for gender or skin tone, flags, and the components that are used to create keycap, flag, and other sequences.
There are so many emojis that it is difficult for us to choose and insert an appropriate emoji into the content to express current emotions. To address this, you might need an emoji picker.
The Best Emoji Picker
In this post, you will find out a list of 10 best JavaScript based Emoji Pickers that enables the user to quickly and easily choose the perfect emoji from a well-designed picker interface. Have fun with it.
Table of contents:
Best jQuery Emoji Picker Plugins
EmojiOne Area is a jQuery plugin for converting any html element into a simple WYSIWYG editor that supports emojis based on Emojione icons.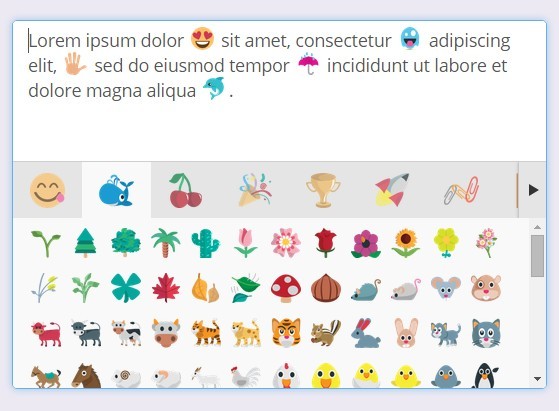 ---
emojiarea.js is a lightweight and easy-to-use jQuery emoji picker plugin which enables the user to quickly insert emoji (as background, unicode, and image) to a textarea element.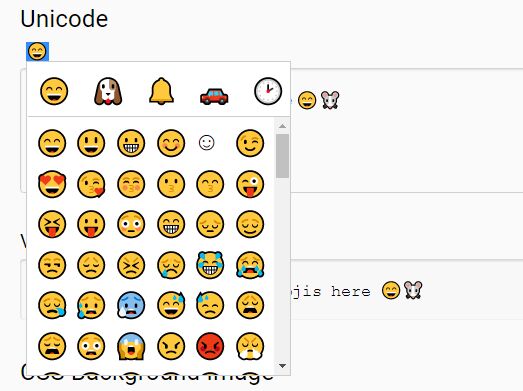 ---
emoji.js is a jQuery based emoji picker plugin which allows to select, parse, convert emojis inside a given textarea or DIV element.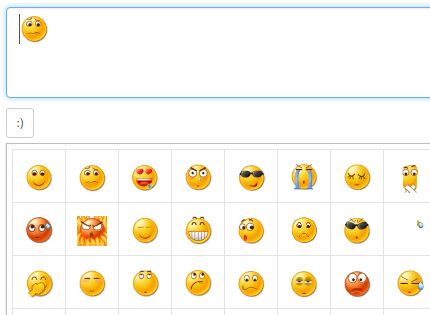 ---
A customizable, simple-to-use, jQuery powered emoji picker for text fields that support Apple Emoji, Android Emoji and Twitter Emoji.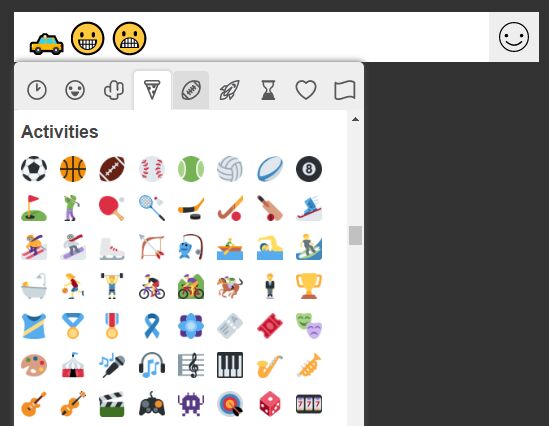 ---
The lsxemojipicker.js jQuery plugin makes use of Twitter's Twemoji library to create a Unicode emoji picker on your modern web app.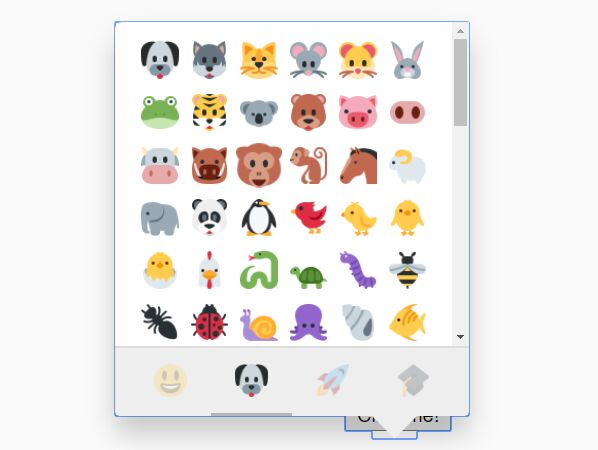 ---
Best Vanilla JS Emoji Picker Plugins
An emoji picker built in pure JavaScript that works on both input and text field.
---
An easy-to-use emoji picker component built with pure vanilla JavaScript.
---
OωO is a very small and dependency-free JavaScript library that appends an emoji picker to your textarea or input field. All the emoji icons & descriptions are stored in a JSON file and will be fetched by OωO via AJAX request.
---
A simple, convenient emoji picker written in pure JavaScript (ES6) that enables you to select emoji images from an autocomplete dropdown panel while typing emoji keywords.
---
fgEmojiPicker.js is a customizable, nice-looking emoji picker implemented in vanilla JavaScript and JSON.
---
More Resources:
Want more jQuery plugins or JavaScript libraries to create an awesome emoji picker on the web & mobile? Check out the jQuery Emoji Picker and JavaScript Emoji Picker sections.