What Is Video Lightbox?
A Video Lightbox enables the visitor to open and play web videos (HTML5, Youtube, Vimeo, etc) in a lightbox with a fullscreen background overlay.
It is committed to delivering an immersive viewing experience to your end users while playing videos on the web page.
The Best Video Lightbox Plugin:
There are tons of Lightbox & Modal JavaScript plugins that support videos out there, while it is not an easy task to determine which one is right for you.
Here is a hand-crafted list of 10 best jQuery and Vanilla JavaScript Video Lightbox plugins ranked by downloads that are specially created and optimized for videos in the modern web design. I hope you like it.
Originally Published Sep 27 2020, updated Sep 30 2021
Table of contents:
Best jQuery Video Lightbox Plugins
videopopup.js is a lightweight video lightbox plugin which displays and plays your HTML5 video in a responsive, configurable modal popup.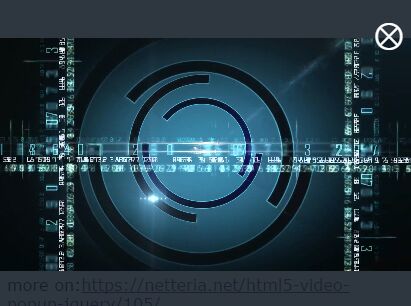 ---
A Javascript module that helps to build and play the required video player Iframes from Youtube. Requires jQuery library.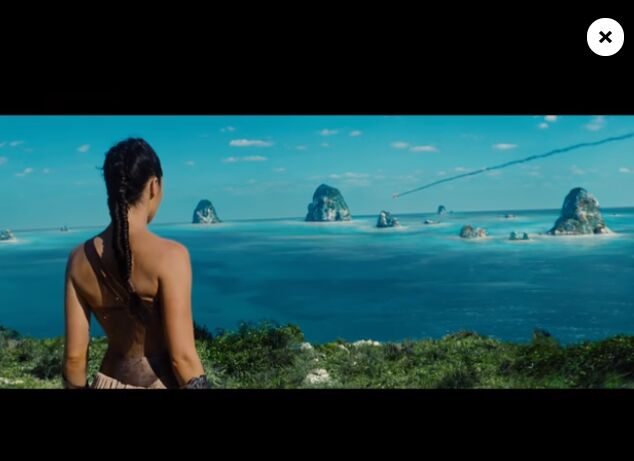 ---
Yet another jQuery Youtube popup plugin which allows you to place the YouTube video inside a responsive modal window with autoplay support.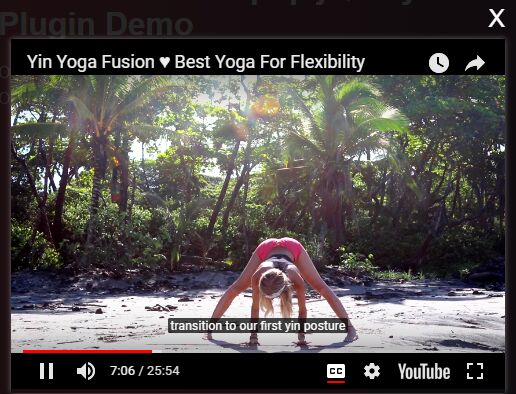 ---
Video Lightning is a highly customizable jQuery lightbox plugin that allows you to play youtube / vimeo videos in a stylish lightbox interface.
---
The VideoPopup.js jQuery plugin enables your visitors to open and play an HTML5 video in a customizable modal popup.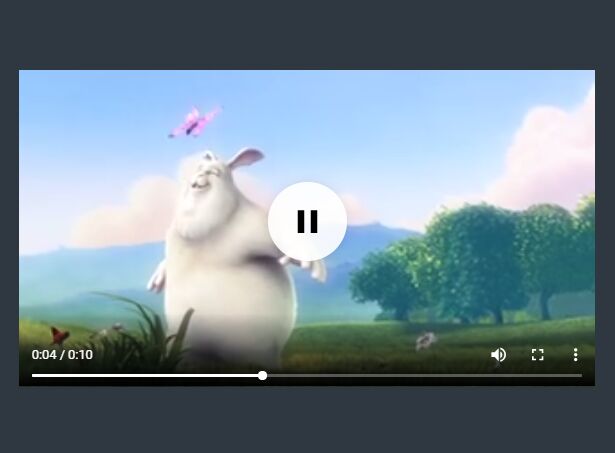 ---
Yet another jQuery based video popup plugin used to place your embedded Youtube & Vimeo videos in a customizable overlay that covers the entire webpage.
---
Best vanilla JS Video Lightbox Plugins
An easy and lightweight vanilla JavaScript library which displays and plays Youtube or Vimeo videos in a fullscreen, responsive, modal-like lightbox popup.
---
A lightweight, CSS-less, responsive image & video viewer/lightbox built in pure javaScript. Supports local/remote images and Youtube/Vimeo/HTML5 videos.
---
The Lightbox.js JavaScript library allows media content (images, text, Youtube/Vimeo videos, etc) to be displayed in an elegant modal dialog. Also supports gallery mode which enables you to navigate through the media content in the lightbox.
---
A feature-rich, responsive, accessible, mobile-friendly lightbox library that makes it possible to display any content type (HTML5/Youtube video, iframe content, inline HTML, and even image gallery) in a modal popup.
---
More Resources:
Want more jQuery plugins or JavaScript libraries to create video lightbox on the web & mobile? Check out the jQuery Video Lightbox and JavaScript Video Lightbox sections.
See Also: