The Native HTML5 video player is excellent enough to meet the needs of modern web development.
However you might need a custom video player to give your users a different video playback experience.
Here are a list of 10 best jQuery and/or Vanilla JavaScript plugins to enhance and customize the default HTML5 video player. Have fun with it and don't forget to spread the world.
Originally Published Nov 15 2019, updated Mar 27 2021
Table of contents:
jQuery Custom Video Player Plugins:
Videre is a jQuery plugin that lets you embed a mobile-friendly HTML5 video player into the document, with support for quality selector for different screen resolutions.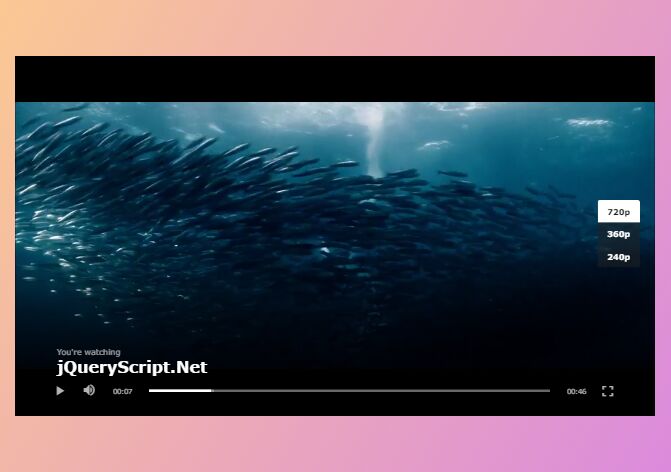 ---
A small jQuery plugin which lets you create custom Video and Audio player controls using your own CSS styles.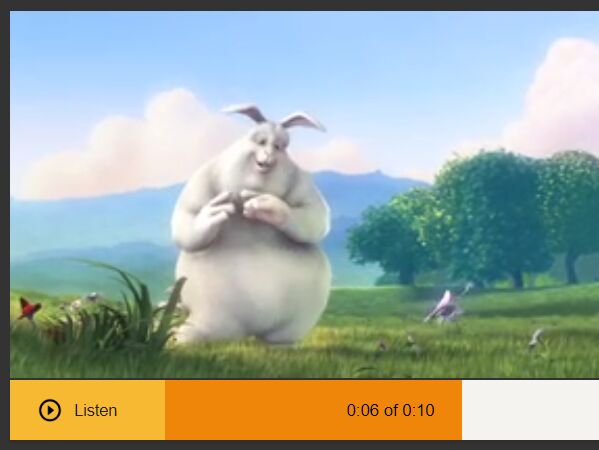 ---
The jQuery Video Layer plugin adds dynamic, customizable layers to your HTML5 video player as you seen in the Youtube videos.
---
MediaElement.js is a beautiful jQuery Plugin that helps you add HTML5 audio and video players to your website.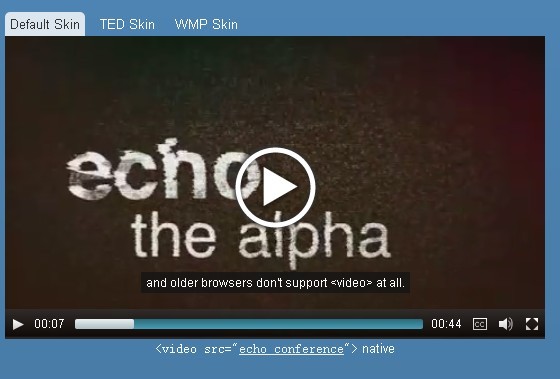 ---
jPlayer is a popularjQuery plugin which has been widely used in many online music or video websites.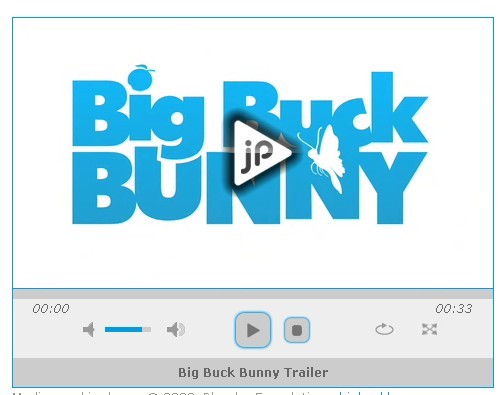 ---
Vanilla JavaScript Custom Video Player Plugins:
A dead simple and fully responsive Video Playlist Player that dynamically loads video files from a JSON file.
---
vLite.js is a native JavaScript plugin designed for creating custom HTML5 and Youtube Video players with your own styles.
---
The Ckin-Video-Player JavaScript library helps you create beautiful, customizable, skinnable HTML5 video players for the modern web.
---
Media Player is a lightweight vanilla JavaScript library that lets you create responsive, accessible, customizable HTML5 media player for video and audio files.
---
PurePlayer is a Vanilla JavaScript HTML5 video player that dynamically loads proper video files based on the screen size.
---
Conclusion:
Want more jQuery plugins or JavaScript libraries to create awesome Custom HTML5 Video Players on the web & mobile? Check out the jQuery Custom HTML5 Video Player and JavaScript Custom HTML5 Video Player sections.
See Also: