What Is Data Table?
Data table (data grid) is an advanced form of HTML table.
It provides a convenient way to represent and manipulate tabular data in an enhanced table-like interface with advanced features such as pagination, filtering, AJAX loading, cell editing, row sorting, data ordering, etc.
The Best Data Table
In the below list you' find the 10 best jQuery & Vanilla JavaScript plugin to generate flexible, dynamic data tables (data grids) on the web applications. I hope you like it.
Originally Published Nov 14 2019, updated Mar 30 2021
Table of contents:
jQuery Data Table Plugins:
handsontable is a powerful, flexible, feature-rich, Excel-like CRUD data grid/table library for JavaScript, Angular, React, and Vue.js.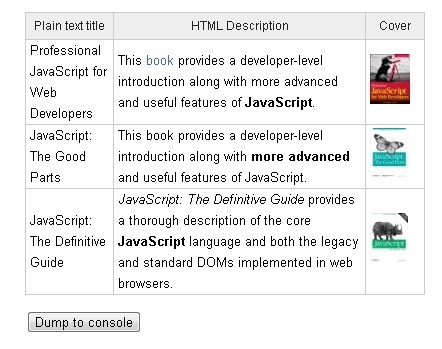 ---
Bootstrap Table is a responsive, dynamic, extendable, multifunctional, and highly-customizable jQuery data table plugin for Bootstrap 4, Bootstrap 3 and Bootstrap 2.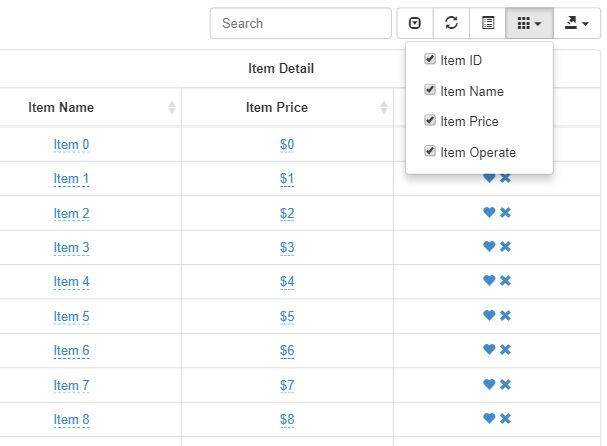 ---
Tabulator is a feature-rich jQuery plugin used for generating simple or complex data tables from any JSON data.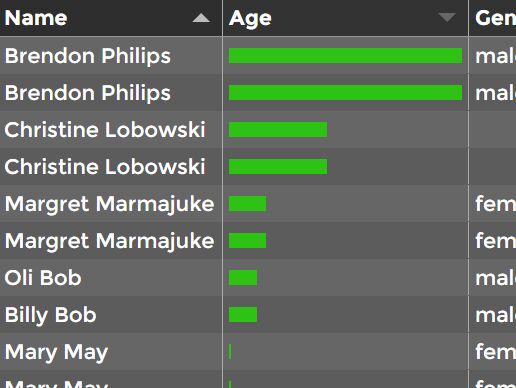 ---
DataTables is a very powerful Jquery Table Plugin for better table manipulation.
---
Bootgrid is a lightweight yet flexible, powerful jQuery plugin used to render a dynamic, AJAX enabled, highly customizable data grid for Bootstrap pages.
---
Vanilla JavaScript Data Table Plugins:
A pure Vanilla JavaScript based data table component that features dynamic tabular data, table filtering, sorting, paginating and many more.
---
A lightweight, dependency-free data table component for handling large datasets with support for pagination, filtering, ordering, editing and more. Fully compatible with Bootstrap.
---
A lightweight yet full-featured data grid/table library with support for sorting, filtering, pagination, editing, and much more.
---
A simple lightweight JavaScript library for creating an easily editable data grid like the spreadsheet. Double click to make a cell editable.
---
A simple JavaScript plugin to dynamically render a data table from any data defined in the JavaScript or JSON.
---
Conclusion:
Want more jQuery plugins or JavaScript libraries to create awesome Data Tables on the web & mobile? Check out the jQuery Data Table and JavaScript Data Table sections.
See Also: