When you're building a large HTML table in the document, it is important to provide a Filter functionality if you are to get a good user experience.
What Is Table Filter?
In general, a table filter generates in your existing HTML table a search field where the users can quickly find out the desired tabular data based on the keyword they typed.
It is critical to the user experience because it is difficult for visitors to find the data they need quickly and accurately in a huge table.
The Best Table Filter Plugin
In this post, you will find a list of 10 best jQuery and Vanilla JavaScript table filter plugins that enable efficient & client-side filtering & live search functionalities on HTML tables. I hope you like it.
Table of contents:
Best jQuery Table Filter Plugins
excel-bootstrap-table-filter.js is a jQuery plugin that creates multiple filters in your Bootstrap table columns to narrow down or re-sort the tabular data just like in the MS Excel.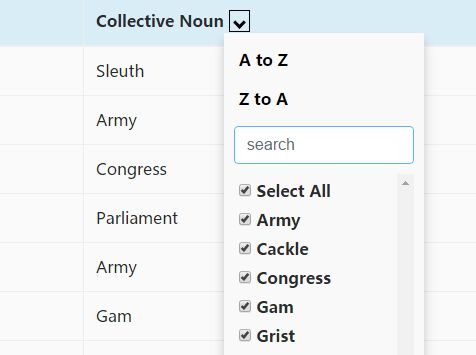 ---
filterable is a beautiful and powerful jQuery plugin that allows you to create per-column filters for an HTML table, based on Bootstrap and jQuery X-editable plugin.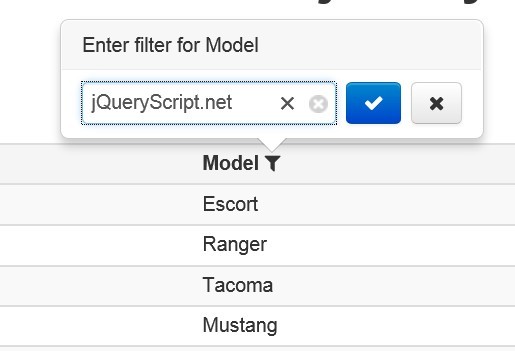 ---
A minimalist jQuery plugin to generate a text input for your Html table so that you can filter the rows of the table with live search.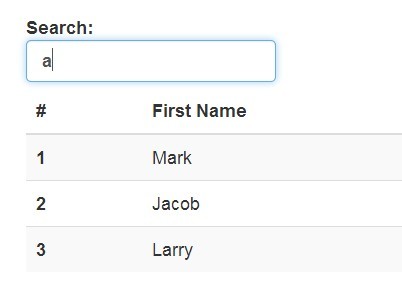 ---
ddtf.js is a really simple jQuery table filtering plugin which allows the visitor to filter table columns using dropdown lists.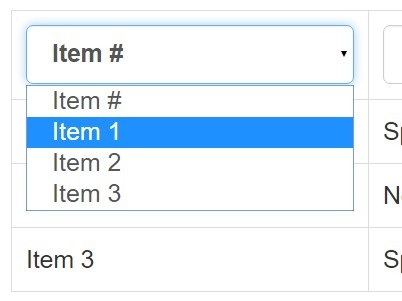 ---
Dynamitable is a small yet useful jQuery table manipulation plugin that allows you to add sorting and filtering functionalities to an existing table.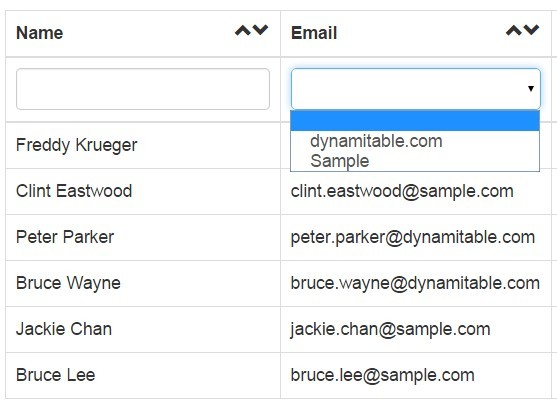 ---
multifilter is a dead simple yet useful jQuery plugin that allows to filter your table columns using multiple filter inputs.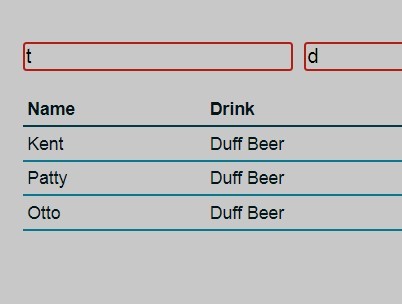 ---
Best vanilla JS Table Filter Plugins
A vanilla JavaScript plugin to create pagination and filter controls for large HTML tables. Without any frameworks and dependencies.
---
A vanilla JavaScript library to dynamically renders a sortable, filterable, scrollable, editable data table from JavaScript/JSON data.
---
A tiny (1kb minified) table filtering JavaScript library to filter/search through table columns via search fields.
---
A modern table builder in JavaScript library which helps you render JSON data in a filterable data table.
---
More Resources:
Want more jQuery plugins or JavaScript libraries to create filterable HTML tables on the web & mobile? Check out the jQuery Table Filter and JavaScript Table Filter sections.
See Also: