Have you ever wanted an online tool to export HTML tables to other file formats (csv, xls, pdf, etc) so that you can manipulate tabular table in a 3rd app like Excel, PDF, etc?
Here is a set of 10 best Vanilla JavaScript and jQuery plugins that makes it easy to export table data to Microsoft Excel, CSV, TXT on the client-side. Have fun with it.
Table of contents:
Best jQuery Table Export Plugins
table2excel is a simple yet useful jQuery plugin which allows for exporting Html table data to an Excel file.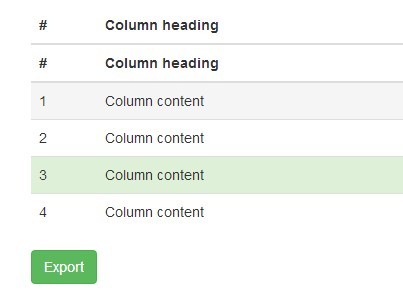 ---
Just another jQuery plugin that allows exporting html tables to XML spreadsheet (XLSX), Microsoft Excel spreadsheet (XLS), CSV tabular data and plain text.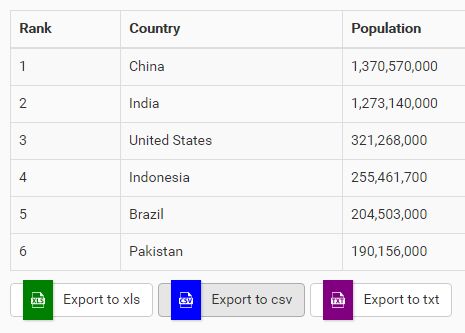 ---
tabletoCSV is a minimalist jQuery tool used to convert / export an html table into a CSV (Comma Separated Values) file.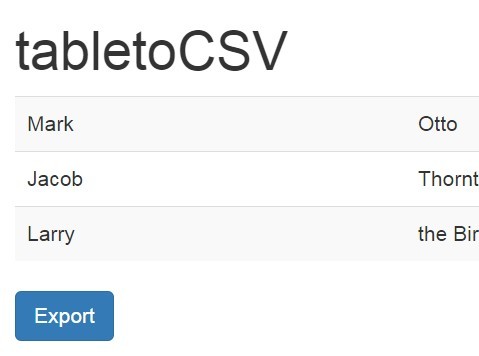 ---
A multifunctional table export jQuery plugin that exports your HTML table and downloads the tabular data as JSON, CSV, TXT, or PDF files.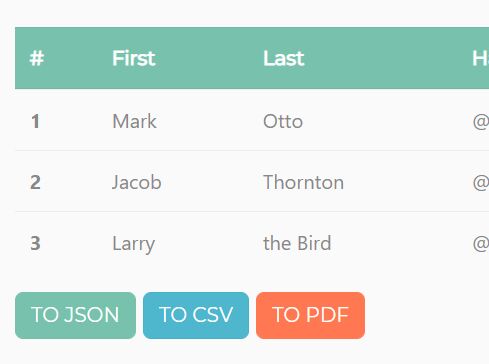 ---
Just another jQuery based table to CSV converter which exports your html table into a downloadable CSV file.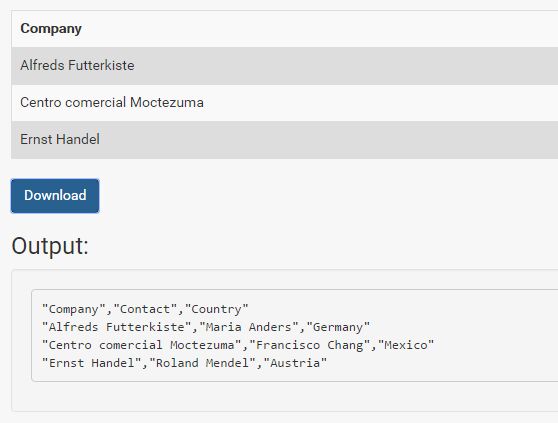 ---
tableExport is a lightweight yet customizable jQuery plugin for exporting your html table to other types of documents: CSV, XLS, TXT and SQL.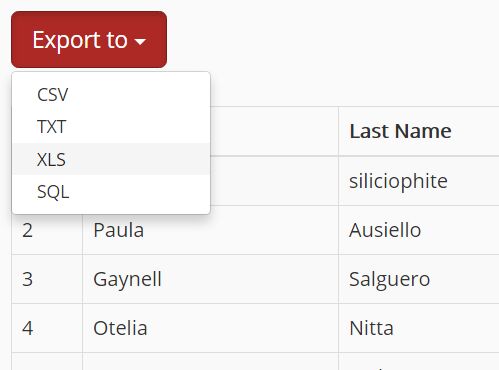 ---
A dead simple jQuery based table to excel converter that generates a downloadable Excel XSL file from an HTML table you provide.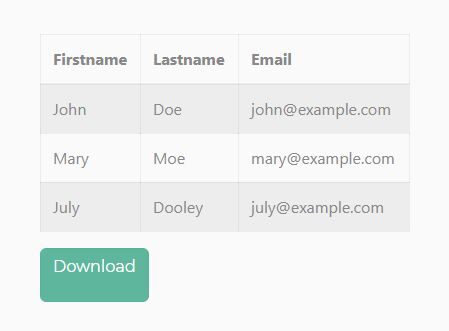 ---
Best vanilla JS Table Export Plugins
A lightweight JavaScript library which allows to export html table data to a MS excel file.
---
A vanilla JavaScript Table To Excel exporter that enables the user to download tabula data as an Excel file (xls).
---
A vanilla JavaScript Table To CSV converter that reads and saves tabular data as a CSV file for further use.
---
More Resources:
Want more jQuery plugins or JavaScript libraries to export HTML tables on the client-side? Check out the jQuery Table Export and JavaScript Table Export sections.
See Also: