Having a sticky table header is essential to providing a great user experience for large HTML tables that contain large size of data.
With a sticky table header plugin, you can make the table header (typically <thead> element) fixed on the top of the page (or its parent container) when scrolling down.
Here is a list of 10 best and open-source Vanilla JavaScript & jQuery Plugins to fix the position of the table header and make it always visible while scrolling.
Table of contents:
Best jQuery Sticky Table Header Plugins
StickyTableHeaders is a lightweight and useful jQuery plugin that makes your table thead elements sticky as the page scrolls down.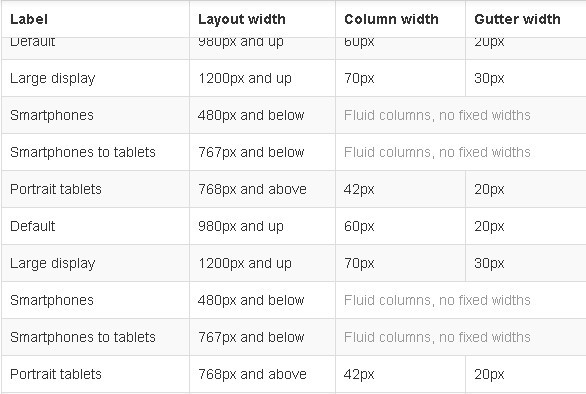 ---
stickyTable.js is a lightweight jQuery plugin that makes the columns or rows of your long html table sticky when scrolling.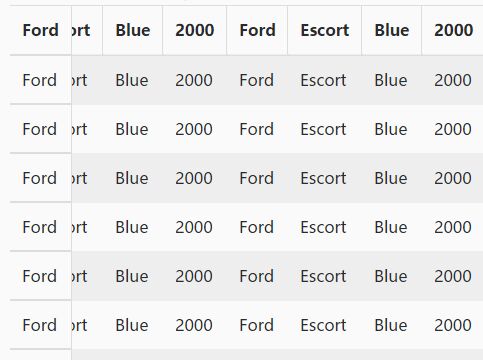 ---
RWD Freeze Table is a powerful yet easy-to-use jQuery plugin to make table columns and/or headers stay in place when scrolling.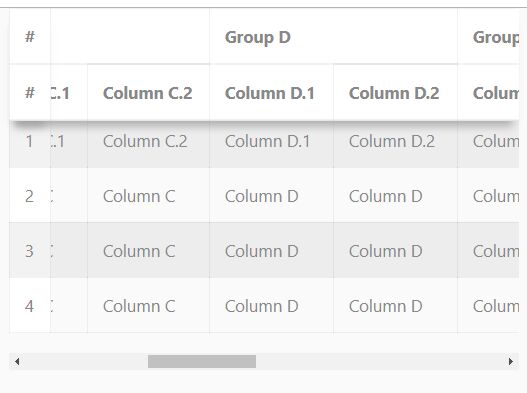 ---
Table Fixed Head is a really simple jQuery plugin that makes your long table able to vertically fix the thead when scrolling down.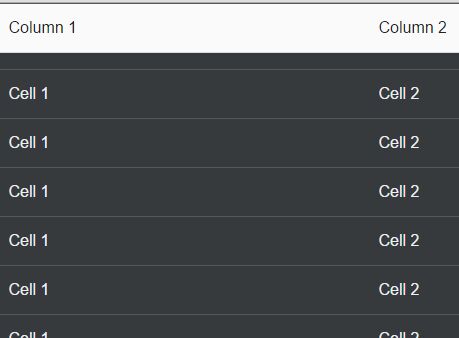 ---
Yet another jQuery sticky table plugin that has the ability to fix a specific number of headers and columns within your large html table.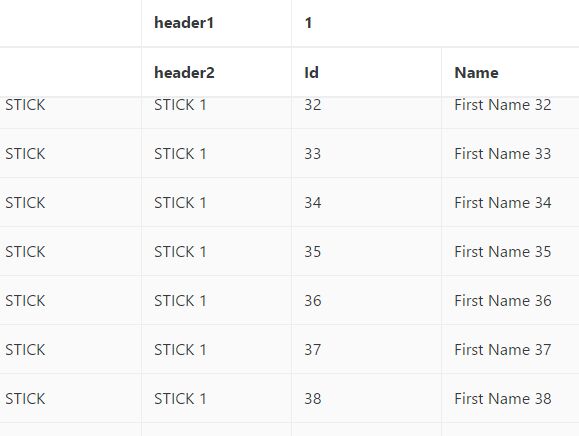 ---
Best Vanilla JS Sticky Table Header Libraries
A small and very easy-to-use JavaScript plugin that makes the header and first column of your HTML table sticky on horizontal and vertical scroll.
---
An easy-to-use JavaScript plugin which makes any number of table columns and rows to be fixed in place as you scroll.
---
A pure JavaScript library that makes your large table scrollable with fixed rows and columns.
---
An easy and lightweight JavaScript library that makes you table's thead stick to the top of the webpage when scrolling down.
---
An easy yet configurable sticky table header library that sticks the thead of an HTML table to the top of the page with or without offset.
---
More Resources:
Want more jQuery plugins or JavaScript libraries to create sticky header in HTML table? Check out the jQuery Sticky Table Header and JavaScript Sticky Table Header sections.
See Also: