Here's the 459th Weekly Web Design & Development Collective that aims to introduce fresh new, trendy and easy-to-use web design & development resources (freebies, codes, graphics, tools, inspiration, etc) from the past week. Have fun with it and remember to share with your friends.
Web Design & Development News: Collective #459
GitHub City
Create a 3D city from your GitHub contributions.
---
JCOF JSON-like Compact Object Format
A more efficient way to represent JSON-style objects.
[Download]
---
PowerGlitch
A standalone library with no external dependencies. It leverages CSS animations to create a glitch effect on images. No canvas or DOM manipulations are needed. It weights around 1.5kb minified and gzipped and 4kb minified.
---
calcutext
Do calculations with your written text.
---
jsonrawtoxlsx
A library to convert json raw (array) into xlsx file.
---
osmtags-editor
A WebExtension that adds an "Edit Tags" button to all node, way, and relation pages on the osm.org website. The button opens a text area for editing raw tags (in form key=value) with a "Save" button to upload changes.
[Download]
---
Tool Cool Color Picker
A color picker library written in typescript and using web component technologies.
---
CSS Magic Motion Button Hover Effects Animation.
---
myAlgorithm
Your own self hosted recommendation feed based on your browsing habits.
[Download]
---
Realvine Real estate website
Realvine is a fully responsive real estate website. Responsive for all devices, build using HTML, CSS, and JavaScript.
---
Simple HTML Invoice Template
A modern, clean, and very simple responsive HTML invoice template, because sometimes you just need something quick and simple.
---
Twind
The smallest, fastest, most feature complete Tailwind-in-JS solution in existence.
---
Tailpress
A minimal boilerplate theme for WordPress using Tailwind CSS.
---
ToggleIconView
A collection library of animated two-stage toggle icons for Android.
[Download]
---
CSS Expanding Transition
See the Pen CSS Expanding Transition by jj701 (@jj701) on CodePen.
---
Flower Grid
See the Pen Flower Grid by Johan Karlsson (@DonKarlssonSan) on CodePen.
---
Image gallery with zoom effect
See the Pen Image gallery with zoom effect by Temani Afif (@t_afif) on CodePen.
---
7 Best Open-Source Color Picker Components For Vue.js
7 best Vue color picker components.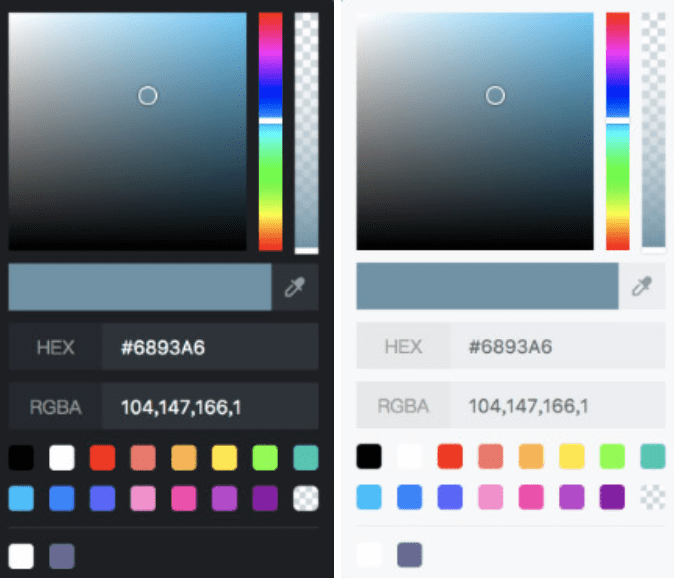 [Download]
---
10 Best Realistic Paper Tube Mockups For Free Download
10 best, free, realistic, and customizable paper tube mockups for designers and developers.
[Download]
---
10 Best Autocomplete Components For React And React Native Apps
10 React and React Native autocomplete components, which are not just easy to customize but free to use.
[Download]
---
Inline to Menu Link Animation
An experimental inline-to-menu-link animation based on a concept by Matthew Hall.
---