What Is HTML Presentation Framework?
An HTML Presentation Framework helps you create a fullscreen web presentation to showcase your web content just like Apple Keynote and Microsoft PowerPoint.
It separates your HTML content into several fullscreen pages (slides) so that the visitors are able to navigate between these slides with certain operations (mouse wheel, arrow keys, touch events, etc).
The Best HTML Presentation Framework
You have been tasked with building an HTML5 presentation application, but where should you start? As there are many frameworks to choose from, it can be challenging to know where to begin.
In this post, we're going to introduce you the 10 best JavaScript HTML presentation frameworks to help developers generate professional, nice-looking presentations using JavaScript, HTML, and CSS. Have fun.
Originally Published Feb 2020, updated Mar 10 2022
Table of contents:
Best jQuery HTML Presentation Frameworks
reveal.js is a powerful jQuery plugin for creating beautiful presentations with awesome CSS 3D transforms.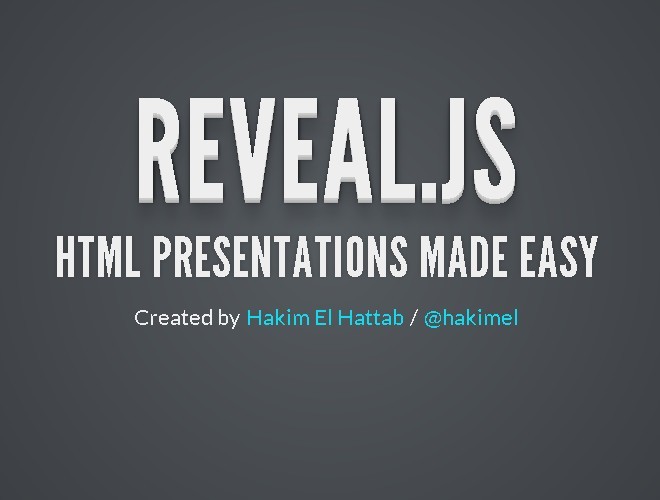 ---
A vertical full-page presentation app (also called fullscreen page slider) implemented in JavaScript (jQuery) and CSS animations.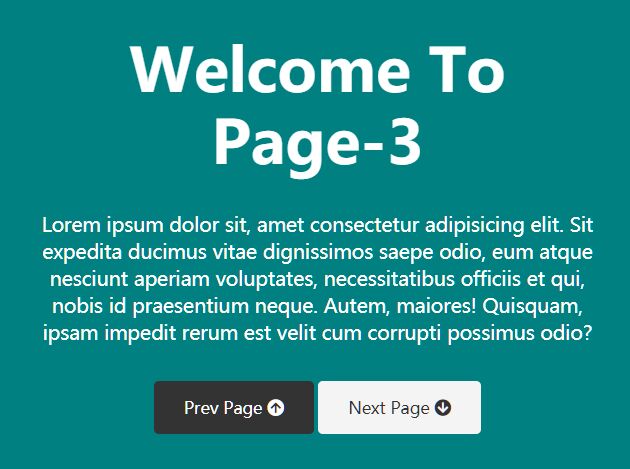 ---
scrolldeck is a cool jQuery plugin that make it easier to create amazing scrolling presentation like Slide Animations, Image Slides and parallax effects for your project.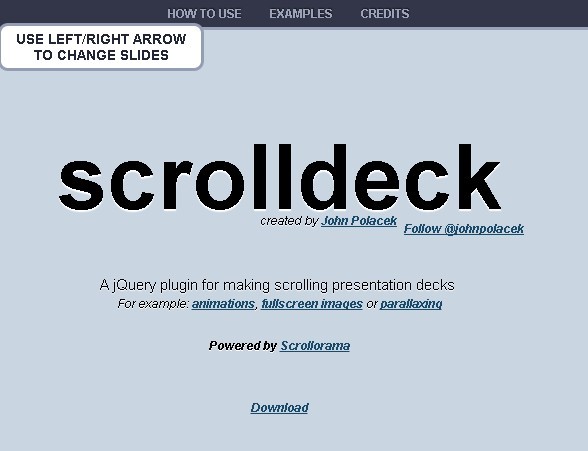 ---
sectionizr is a really simple jQuery web presentation plugin which presents any html contents in a responsive, fullscreen, carousel-style page UI. ---
WebSlides is a jQuery plugin for creating responsive, fast, professional, touch-enabled, highly customizable, Keynote or PowerPoint like HTML5 presentaions with ease.
---
Best Vanilla JS HTML Presentation Frameworks
A lightweight JavaScript library to generate a fullscreen scrolling presentation where the users are allowed to scroll through sectioned pages with drag, swipe, and mouse wheel events.
---
presentr.js is a lightweight, zero-dependency JavaScript library for creating a professional presentation on the browser.
---
Present.js is a small, responsive and highly customizable JavaScript presentation library for navigating between html blocks with arrow keys and touch swipe support.
---
Impresi.js is a JavaScript library for creating a dynamic, interactive presentation for the web.
---
Talkie.js is a simple yet robust JavaScript library that lets you create responsive, accessible, customization presentation slides.
---
Conclusion:
There is no one right answer. The right presentation framework for you depends on your own project requirements, as well as your personal preferences. However, with the ten HTML presentation frameworks listed above to choose from, you are bound to find one that suits your specific needs.
Looking for more jQuery plugins or JavaScript libraries to create awesome HTML Presentations on the web & mobile? Check out the jQuery Presentation and JavaScript Presentation sections.
See also: