Growl is a notification system that has been used in Mac OS X and Microsofot Windows systems for many years.
With the Growl notification system, developers can send non-blocking, user-friendly, alert/confirm popup messages to the end users in a simple way.;
The Best Growl Notification Plugin
There're a large amount of growl notification plugins on the web, and we listed here the 10 best and top-downloaded JavaScript/jQuery plugins to implement Growl-style notification systems on your next web application. Have fun.
Originally Published Jan 22 2020, updated June 24 2021
Table of contents:
Best jQuery Growl Notification Plugins:
A tiny, cross-browser, growl-like jQuery notification plugin for showing unobtrusive, animated and customizable messages to your users.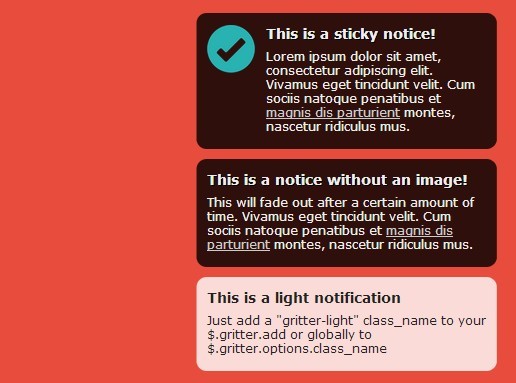 ---
A multi-functional jQuery notification plugin which makes use of Bootstrap alerts component to generate highly customizable growl-style notifications on the web page.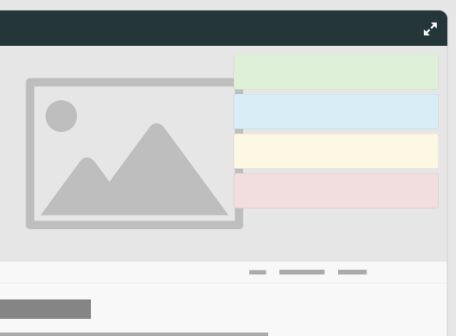 ---
jGrowl is a jQuery plugin that make it easy to create variety of notifications with smooth animations in your project.
---
Yet another jQuery notification plugin that makes use of Boostrap's alerts to create animated informative messages in your web/app page, similar to the Mac OS X's 'Growl' notification system.
---
jnoty is a small jQuery notification plugin which helps you create macOS-like Growl Notifications with varying themes (Success, Warning, Info, Danger) on your web app.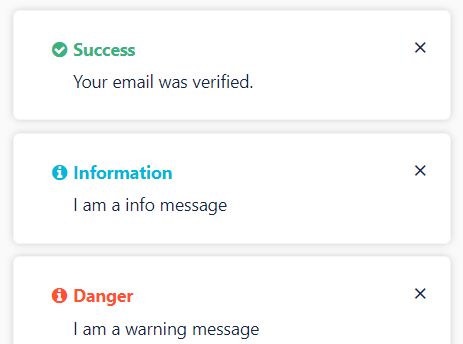 ---
Best Vanilla JavaScript Growl Notification Plugins:
A simple, flexible, elegant, customizable growl notification library built using pure JavaScript.
---
Notyf is a very small and simple-to-use JavaScript library used for display growl-style alert/success notification messages on the screen. Responsive, accessible and easy to use.
---
A vanilla JavaScript notification library that lets you show growl-style alerts and notifications to your users.
---
simpleNotify.js is a simple, standalone JavaScript notification library for displaying various types of notifications on your webpage with message queue support.
---
The SimpleNotification JavaScript plugin helps developers create customizable, temporary, growl-style notifications with countdown progress bars on the page.
---
Conclusion:
Want more jQuery plugins or JavaScript libraries to create awesome Growl Notifications on the web & mobile? Check out the jQuery Growl Notification and JavaScript Growl Notification sections.
See Also: