A notification bar is a type of notification system that can be used to display notification messages (like events, discounts, cookie consent notice, etc) as a full-width bar inside the page. The notification bars can be placed at the top or bottom of the page.
The Best Notification Bar Library
If you looking for a notification system for message broadcasting you shouldn't miss this list of 10 best notification bar libraries implemented in jQuery or plain (vanilla) JavaScript.
Feel free to download and use them in your next project to display any type of message as a top or bottom bar. Enjoy.
Table of contents:
jQuery Notification Bar Plugins
Freenbar.js is a minimalist jQuery script which creates a fixed responsive notification bar sliding out from the top of your web page.
---
Topper.js is a minimal clean jQuery notification bar plugin which displays a customizable, dismissable, full-width alert message on the top of the page.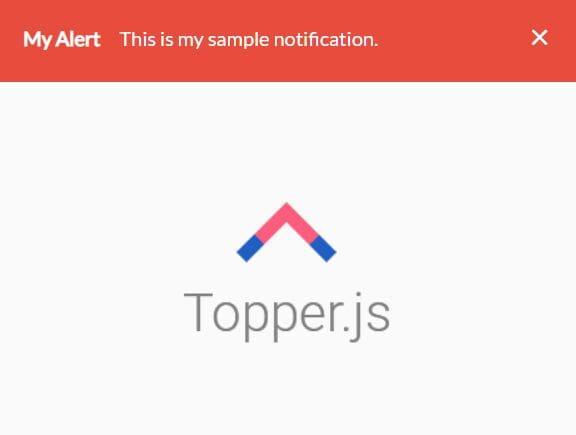 ---
notifi.js is a simple, tiny (~1kb minified) jQuery plugin to create animated, fixed alert notifications that slide into view from the top of the webpage.
---
peekABar is an extra lightweight jQuery notification plugin which helps you create sticky notification bars with lots of customization options.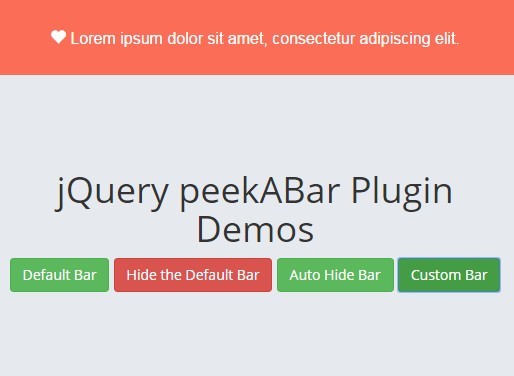 ---
getNotified is an easy-to-use jQuery plugin to create responsive notification bars that slides out from the top or bottom of your web page.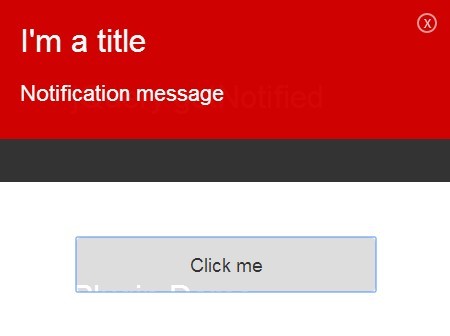 ---
TopBar is a small jQuery plugin for creating various notification bars (success, info, warning, danger, primary, default, ...) at the top of your web page.
---
A jQuery and jQuery UI based notification plugin used to display a full width message bar sliding out from the top of your screen.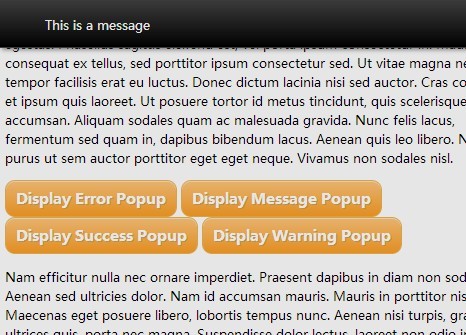 ---
Vanilla JS Notification Bar Plugins
A dead simple JavaScript library to display stackable top notification bars without any dependencies.
---
The notify.js JavaScript library lets you create responsive, stackable, dismissable notification bars with sounds support.
---
An extremely lightweight JavaScript library used to display a variety of notification bars that will auto dismiss with inner countdown indicators.
---
More Sources:
Want more jQuery plugins or JavaScript libraries to create awesome notification bars on the web & mobile? Check out the jQuery Notification Bar and JavaScript Notification sections.
See Also: