What Is Reading Progress Indicator?
Reading Progress Indicator is typically a horizontal progress bar or text indicator that tells the user how far they've scrolled the webpage and/or displays the estimated time to finish reading your article and blog post.
The Best Reading Progress Indicator
Want to have a Reading Progress Indicator to improve the user experience on your long artice or blog post?
Here is a list of 10 best reading progress indicators implemented in jQuery, Vanilla javaScript or Pure CSS. Have fun.
Originally Published Aug 02 2019, updated Feb 11 2020
Table of contents:
jQuery Reading Progress Indicator Plugins:
ProngnRoll is a tiny jQuery plugin that creates a slim progress bar to indicate the scroll / reading progress of a specific scrollable container or the whole webpage.
---
Just another jQuery scroll progress indicator plugin which keeps track of scroll events and visualizes the scroll depth into a slim progress bar at the top of the webpage.
---
The readingBar jQuery plugin generates a slim bottom bar that auto updates on scroll to indicate the current reading progress of a given article or post.
---
An useful & human-friendly jQuery plugin for auto creating a table of contents for your long content page that comes with auto-update scrolling bars to present the progress while reading.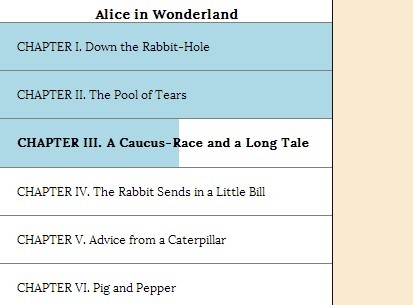 ---
Scroll Indicator is a super tiny jQuery plugin for creating a slim, responsive reading progress bar that increases with the scroll of the container. The plugin will automatically re-calculate values on window.resize event whatever you resize the browser window.
---
Vanilla JS Reading Progress Indicators:
skunkScroll is a JavaScript library to create a responsive horizontal scrollbar which can be used to keep track of the scroll progress when scrolling down the webpage.
---
youAreHere.js is a very small (~1kb minified) JavaScript library for generating an auto-update progress bar that indicates where are you when you scroll down or up the web page.
---
A minimalist page scroll indicator to visualize the scroll position (how much the user has scrolled) in a slim progress bar. Fully customizable via CSS.
---
uScroll is a lightweight and standalone JavaScript plugin to create a custom reading progress bar that tracks the scroll events and auto updates the indicator bar depending on the current scroll position.
---
Pure CSS Reading Progress Indicators:
A pure CSS solution to create a fixed header progress bar indicating how far you have scrolled. Powered by @supports CSS at-rule.
---
Bonus:
A minimal jQuery plugin for calculating the read time for the words and images and displaying an estimated time on your web page.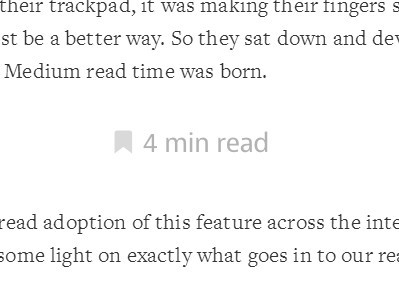 ---
Conclusion:
Want more jQuery plugins or JavaScript libraries to create awesome Reading Progress Indicator on the web & mobile? Check out the jQuery Reading Progress Indicator and JavaScript/CSS Reading Progress Indicator sections.