What is Infinite Scroll?
Infinite Scroll is web technology used in modern web & mobile app that automatically and dynamically appends new content to the end of a list of articles or news when the users scroll to the bottom of the viewport.
Infinite Scroll provides an excellent pagination experience for content-heavy web app that keeps loading more content without having to click/tap on the pagination links.
The Best Infinite Scroll Plugin
In this article you will find a hand-crafted list of 10 best infinite scroll plugins implemented in jQuery and Vanilla JavaScript. I hope you like it.
Table of contents:
jQuery Infinite Scroll Plugins:
jScroll is a jQuery plugin that helps to implement Infinite Scrolling effect for your web page.
---
Just another jQuery plugin that allows you to dynamically load local or external data into current webpage when scrolling down or by clicking on the 'load more' button.
---
A small infinite scroll jQuery plugin which allows to dynamically load more data using AJAX calls when scrolling to the bottom of an DIV container.
---
Yet another jQuery infinite scroll plugin that simply fetches and appends more content to the end of the content area when user scrolls down the webpage.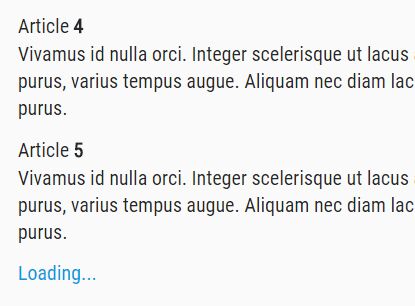 ---
Just another small jQuery plugin for implementing infinite scrolling via AJAX requests while automatically changing the page's title & URL for better SEO.
---
infinitescroll is a jQuery plugin for creating Infinte Scroll effect for your long web contents.
---
Just another jQuery plugin for infinite scroll that automatically loads more content via AJAX as you scroll to the bottom of the content. Supports both desktop and mobile.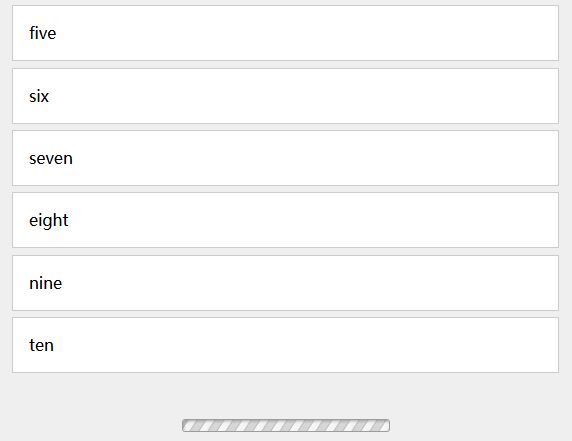 ---
jmscroll is a simple jQuery infinite scroll plugin which observes the scroll event and loads the next set of content If available.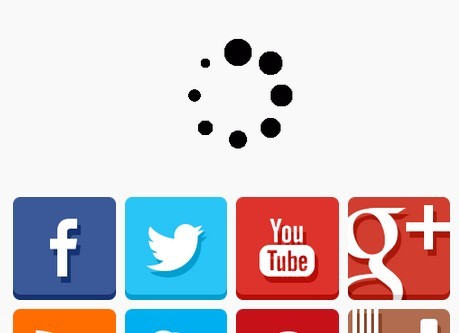 ---
Vanilla JS Infinite Scroll Plugins:
An endless rolling list concept built with JavaScript and CSS/CSS3 that enables you to scroll infinitely and vertically through a regular html list with mouse wheel and touch gestures.
---
The Infilist JavaScript library helps you dynamically generate a list view (vertical scroller) with infinite scroll and asynchronous callback support.
---
Conclusion:
Want more jQuery plugins or JavaScript libraries to create awesome Infinite Scroll on the web & mobile? Check out the jQuery Infinite Scroll and JavaScript Infinite Scroll sections.