Have tons of list items, tables rows, dynamic content to display in the webpage?
This is a hand-picked collection of 10 best, top downloaded jQuery and Pure JavaScript pagination plugins that help you paginate the large block content to improve the readability. Have fun.
Originally Published Feb 03 2019, updated Jan 18 2021
Table of contents:
Best jQuery Pagination Plugins:
Pagination.js is a robust, highly customizable & styleable, jQuery based pagination system for your long content to improve webpage readability.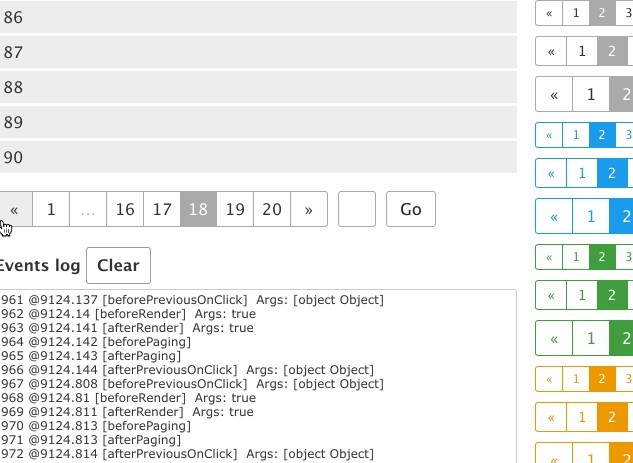 ---
A simple, cross-browser, AJAX-enabled jQuery pagination plugin which helps you generate easy-to-style pagination links for long web content.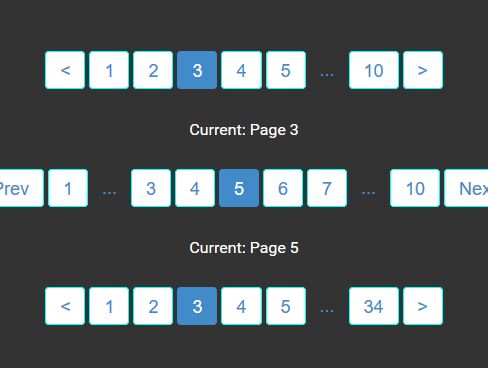 ---
Paginate.js is a lightweight jQuery client-side pagination plugin which enables you to paginate any group of HTML elements on the webpage.
---
Paging is a fast and easy-to-use jQuery pagination plugin which dynamically generates pagination links and next/prev buttons to paginate a large HTML list.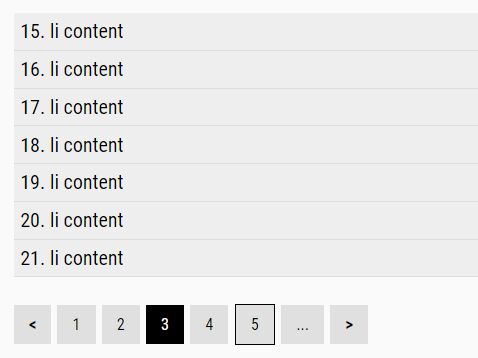 ---
simple Pagination is a simple jQuery plugin for creating stylish on-page pagination for long items on your page.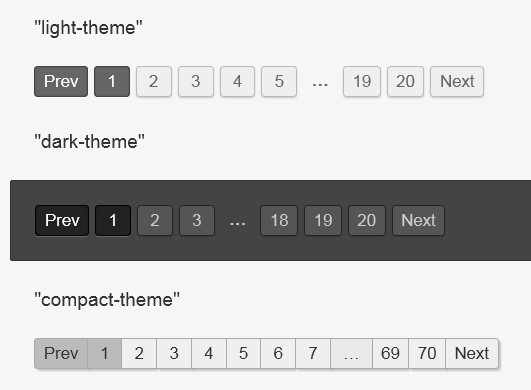 ---
A small and customizable jQuery pagination plugin to dynamically generate pagination links as well as next/prev/first/last page links for large sets of data.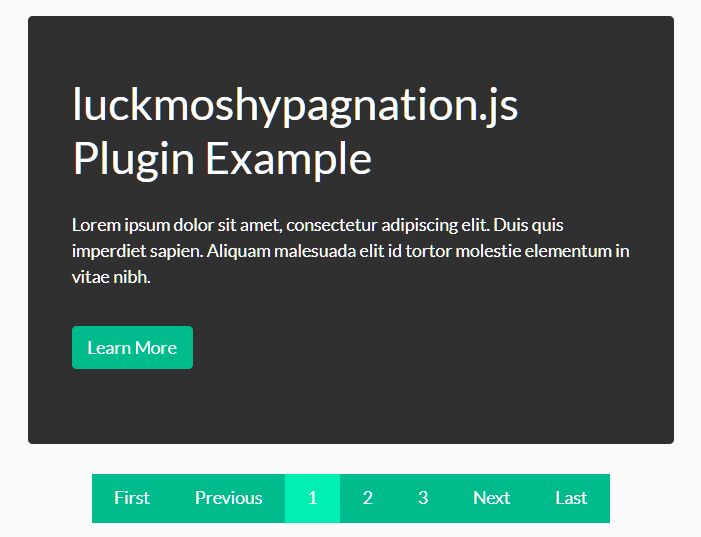 ---
paginga is a lightweight yet fully configurable jQuery pagination plugin which allows to paginate any block elements with custom pagination controls in the webpage.
---
Vanilla JS Pagination Plugins:
A simple, dependency-free JavaScript table paginator that convert your long html tables (and even html lists) into multiple pages for more readability.
---
Ligne PaginateJs is a vanilla JavaScript plugin to create pagination and filter controls for large HTML tables. Without any frameworks and dependencies.
---
tui.pagination is a small pagination UI component that dynamically renders pagination links with custom events & template support.
---
More Resources:
Want more jQuery plugins or JavaScript libraries to create awesome Pagination Components on the web & mobile? Check out the jQuery Pagination Component and JavaScript Pagination Component sections.
See Also: