Bootstrap 4 framework is powerful but not perfect.
The components that come with Bootstrap 4 are far from meeting the needs of modern web development.
Here are the 20 best and most downloaded JavaScript plugins and pure CSS extensions to extend and enhance the latest Bootstrap 4 framework. I hope you like it. Enjoy.
Originally Published Sept 26 2018, updated Feb 12 2020
Table of contents:
Best jQuery Plugins For Bootstrap 4:
Yet another jQuery star rating plugin that converts a number input to a star rating widget using Bootstrap 3 styles and glyphs.
---
This is a useful and highly customizable date/time picker component for Bootstrap 4 framework that uses Font Awesome icons instead of Bootstrap 3 Glyphicons.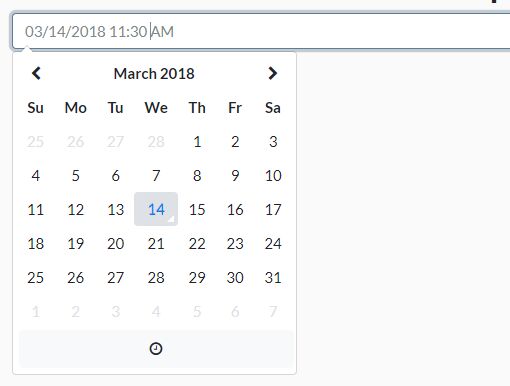 ---
metisMenu is a simple jQuery menu plugin for Bootstrap 3 that help you create a collapsible menu with animated accordion effects and auto collapse support.
---
Just another multi select plugin for Bootstrap 4 framework that converts a multi-select list into an easy to use dropdown with checkboxes.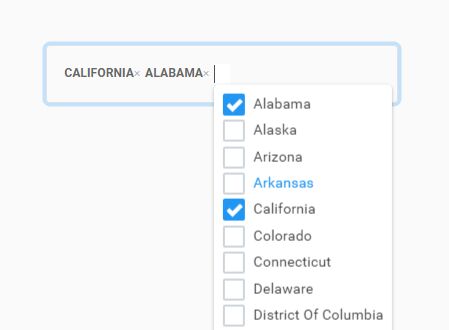 ---
Twbs Pagination is a jQuery & Bootstrap 3 powered pagination plugin which allows you to page the long text content for better readability.
---
Bootstrap Dual Listbox is a responsive and touch enabled jQuery dual select boxes plugin for Bootstrap that allows you to move items between 2 list boxes.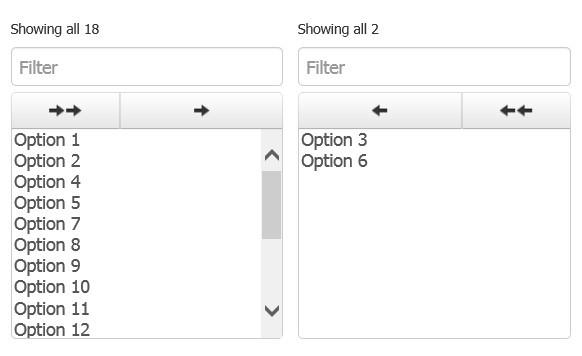 ---
A jQuery plugin to enhance the default Bootstrap dropdown select with multiple options like: optgoup support, auto-completion, clear selection and live filtering.
---
Bootstrap Fileinput is an Html5 file input enhancement built with jQuery and Boostrap 3 for creating a nice-looking file uploader that allows you to select multiple files with image & file preview.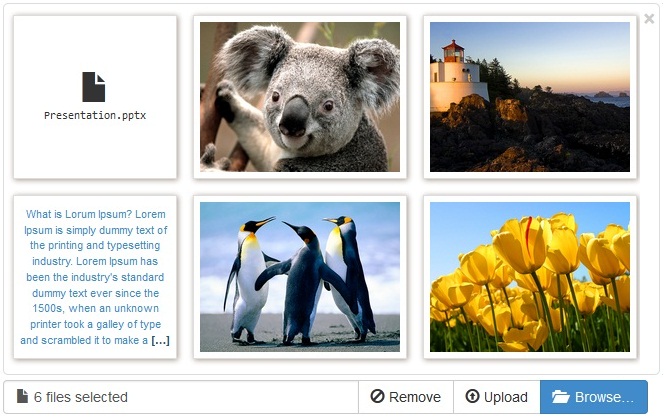 ---
Bootstrap Show Password is a jQuery plugin that allows the visitor to toggle the password input field text visibility by clicking the toggle icon/checkbox.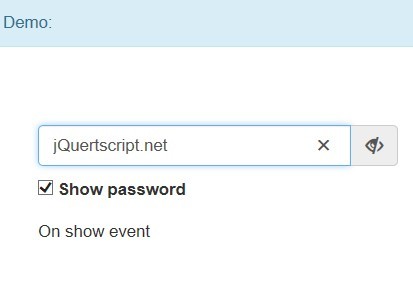 ---
A tiny jQuery plugin for responsive Bootstrap tabs component that makes your Bootstrap tab navigation scrollable when there's no enough screen space to display all tabs.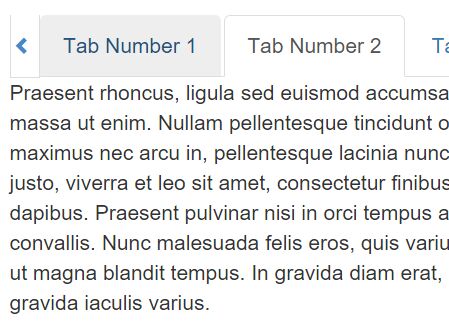 ---
Best Vanilla JS Plugins For Bootstrap 4:
Cookie-Alert is a pure JavaScrip plugin that creates a cookie notice bar using Bootstrap 4 alert component to make your webpage to comply the European cookie law. The plugin stores the user selection in the browser cookies once you click the 'I Agree' button so that the cookie notice bar will NOT appear in next visit.
---
A vanilla JavaScript plugin that adds the form validation functionality to your Bootstrap project without any 3rd JS libraries.
---
TiTatoggle is a CSS extension to the Bootstrap framework that converts the regular checkbox inputs into different types of toggle switches.
---
A JavaScript and CSS extension of Bootstrap 4 that lets you create a multi-step form with custom CSS3 animations.
---
A tiny JavaScript & CSS implementation of the trending dark mode theme for Bootstrap 4 framework.
---
Pure CSS Extensions For Bootstrap 4:
A pure CSS solution to beautify the default checkboxes & radio buttons with Bootstrap styles.
---
A CSS extension for Bootstrap 3/4 that provide the Matt D Smith's Floating Label Pattern on the input placeholders for better form interaction.
---
Custom Switch is a pure CSS extension for the Bootstrap 4 framework that converts the regular checkboxes into iOS style toggle buttons (switches).
---
A simple, CSS-only solution to improve UX of Bootstrap 4 modals on mobile phones.
---
button.css is a CSS extension for the latest Bootstrap framework that adds more styles, animations, and colors to the regular Bootstrap buttons.
---
More Resources:
Want more jQuery plugins or JavaScript libraries to create awesome Bootstrap plugins and extensions on the web & mobile? Check out the jQuery Bootstrap 4 and JavaScript/CSS Bootstrap sections.