What Is Tags Input?
A tags input is a UI component which allows the user to insert multiple entries as tags into a text field. Also known as Tagging/Tokenizing system.
You can find this system on most major websites such as Youtube, Tumblr, Wordpress, etc.
What Are Tags?
Tags are generally used to categorize, organize, associate related content (articles, posts, videos, products, etc) using certain keywords and/or phrases.
Tags are also widely used in AI-driven content management systems that intelligently display content based on what users read most often.
The Best Tags Input Plugin
In this article you will find a hand-crafted list of 10 best tags input plugins implemented in jQuery and Vanilla JavaScript.
Feel free to download and use them in your next project to quickly build a tagging system for your application.
Table of contents:
jQuery Tags Input Plugins:
A jQuery plugin for enhancing the default select box that provides endless features like searching, filtering, tagging, single-select, multi-select, autocomplete and dynamic AJAX content.
---
Just another multi select plugin for Bootstrap 4 framework that converts a multi-select list into an easy to use dropdown with checkboxes.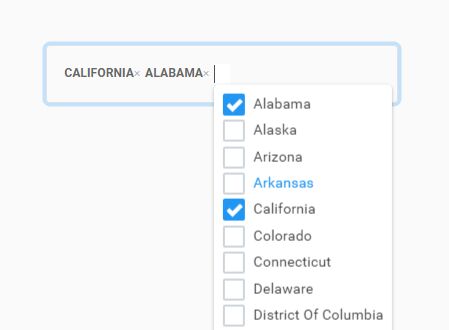 ---
Autocomplete Multiselect is a plugin for jQuery & jQuery UI that turns a standard text input filed into a tokenized autocomplete box.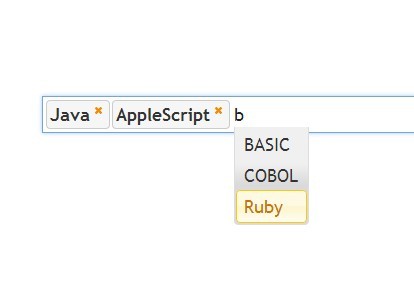 ---
selectize.js is a useful and lightweight plugin for creating solid and user-friendly tags input field and select list with clean and powerful APIs & Codes.
---
Tagsinput.js is a jQuery extension to make the Bootstrap Tags Input jQuery plugin work with the latest version of Bootstrap 4 framework.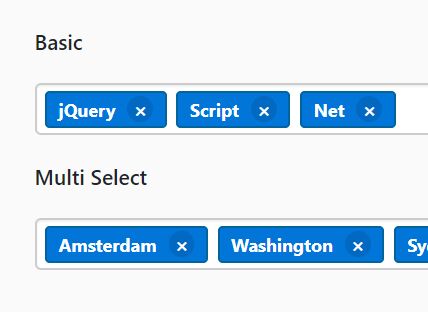 ---
Tokens is a jQuery plugin that converts an input filed into a tagging/tokenizer input that breaks up what your user typed into tokens or tags, with suggestion/autocomplete box display.
---
A jQuery plugin that allows to select multiple tags from a drop down list populated with suggestions defined in the select element and/or an external JSON file.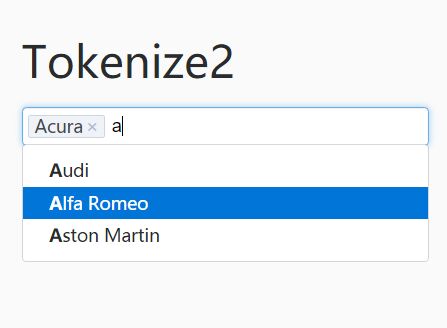 ---
Vanilla JS Tags Input Libraries:
Choices.js is a vanilla JavaScript plugin which converts the normal select and input into customizable select inputs with multi select and autocomplete support. Great for creating multi-select tagging systems.
---
tagifyJS is a lightweight, standalone JavaScript library that turns text separated by comma into removable tags/tokens. With support for duplicate detection.
---
insignia is a stand-alone JavaScript library to create beautiful, customizable tags/tokens input with ease.
---
Conclusion:
Want more jQuery plugins or JavaScript libraries to create awesome Tags Inputs on the web & mobile? Check out the jQuery Tags Input and JavaScript/CSS Tags Input sections.
See also: