Want to print your text with a typewriter effect?
Use these 10 Best Typing Animation libraries implemented in jQuery, Vanilla JavaScript, or Pure CSS to simulate typewriter-like text typing and deleting effects for your headlines, titles, and any import text messages. Have fun.
Originally Published Dec 30 2017, updated Feb 26 2021
Table of contents:
jQuery Text Typing Plugins:
Yet another Vanilla JavaScript plugin for emulating the terminal typing effect that enables you to print html or plain text as if it's being typed on the screen.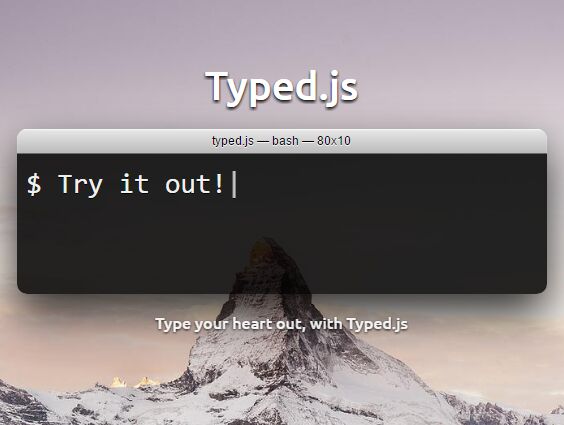 ---
animateTyping.js is an easy-to-use jQuery plugin to simulates the typewriter effect that animate the typing and deleting of text within a container element.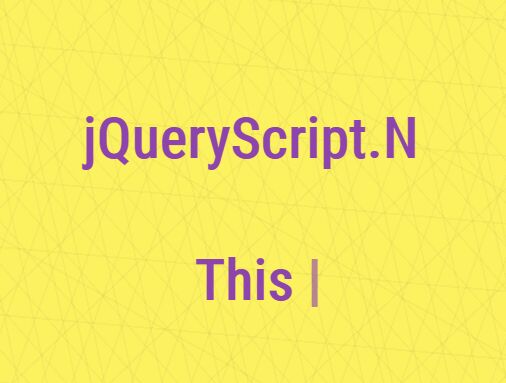 ---
typer.js is a very small jQuery text rotator plugin which allows you to rotate through an array of text strings with typewriter style typing and deleting animations.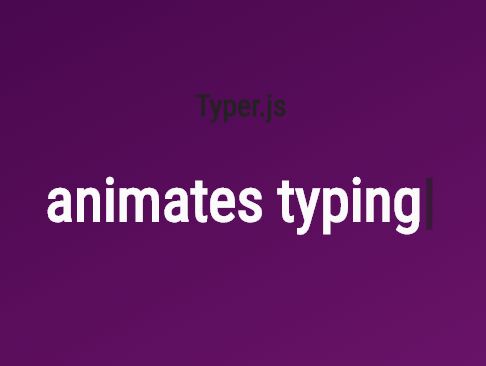 ---
TypeText is a really simple jQuery text plugin used to output text with animated typewrite typing effect.
---
Typing.js is a simple, lightweight jQuery/JavaScript typing animation plugin that allows to type an array of text strings in a selected element with custom caret character.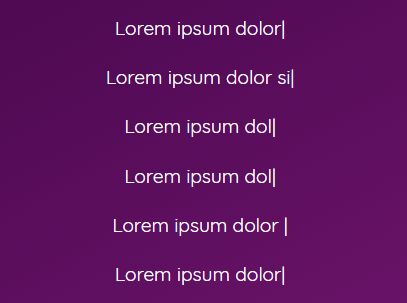 ---
Vanilla JS Text Typing Animations:
TypewriterJS is a native javascript plugin that can be used to create an elegant automatic typewriter animation effect on websites.
---
A lightweight yet configurable text animation plugin to make your text appear as if it is being typed on a typewriter or terminal, with a blinking cursor animated with CSS3.
Just another JavaScript text typing animation library that animates your text to make it look like it is being typing.
---
A vanilla JavaScript library which applies a typewriter-like typing effect to text content with support for custom cursor and sound effect.
---
Pure CSS Text Typing Animation:
Just another pure CSS implementation of the text typing animation using pseudo elements and CSS3 animations. Also can be used as a text rotator with a character typing effect.
---
Conclusion:
Want more jQuery plugins or JavaScript libraries to create awesome Text Typing Effects on the web & mobile? Check out the jQuery Text Typing and JavaScript/CSS Text Animation sections.
See also: