Looking for Typewriter text effect? Paragraph animated with realistic typing action, it's a great way to display quotes, announcements and headlines!
Use these 10 Best Typing Animation libraries implemented in jQuery, Vanilla JavaScript, or Pure CSS to simulate typewriter-like text typing and deleting effects for your headlines, titles, and any import text messages.
Simply add few lines of code and your typography will look alive on the webpages. You can also change color and behavior to fit your needs.
Originally Published Dec 30 2017, updated Jan 16 2023
Table of contents:
jQuery Text Typing Plugins:
A lightweight, programmable jQuery plugin to print any text with configurable typing and erasing effects just like you type something in a terminal.
---
A fancy jQuery text animation plugin which allows you to simulate human typing in an Html container like textarea, input, etc.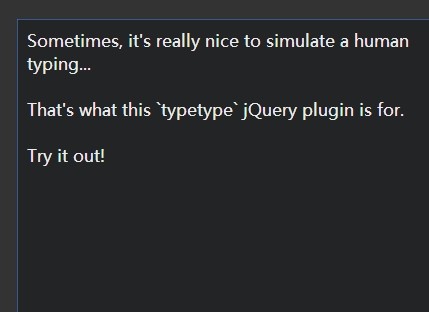 ---
A very small jQuery plugin which allows you to output text with cool typing effects as you've seen in a terminal console.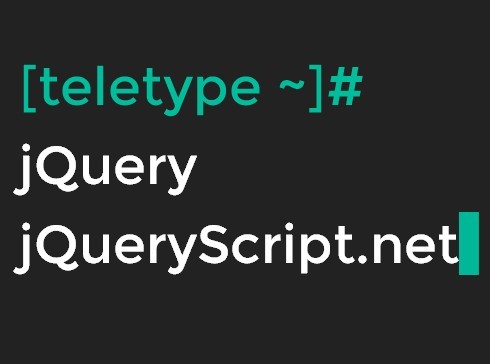 ---
A funny jQuery plugin that imitates typewriter typing with animation effect on the screen.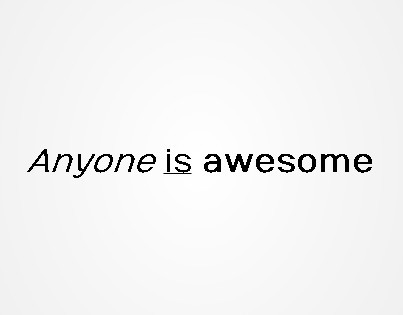 ---
A configurable text animation plugin to simulate the typewriter effect that prints any text inside an element one character at a time.
---
Vanilla JS Text Typing Animations:
Just another JavaScript text typing animation library that animates your text to make it look like it is being typing.
---
A developer-friendly JavaScript text animation library to simulate a human typing and deleting something on the webpage.
---
A lightweight, dependency-free JS library that allows you to rotate a sequence of strings with text typing / erasing effects just like a typewriter.
---
A native javascript plugin that can be used to create an elegant automatic typewriter animation effect on websites.
---
Pure CSS Text Typing Animation:
Just another pure CSS implementation of the text typing animation using pseudo elements and CSS3 animations. Also can be used as a text rotator with a character typing effect.
---
Conclusion:
Looking for more jQuery plugins or JavaScript libraries to create awesome Text Typing Effects on the web & mobile? See jQuery Text Typing and JavaScript/CSS Text Animation sections for more details.
See also: