Want to print your text with a typewriter effect?
Use these 10 Best Typing Animation libraries implemented in jQuery, Vanilla JavaScript, or Pure CSS to simulate typewriter-like text typing and deleting effects for your headlines, titles, and any import text messages. Have fun.
Originally Published Dec 30 2017, updated Feb 15 2020
Table of contents:
jQuery Text Typing Plugins:
Fancy Input is an amazing jQuery form plugin that adds fancy CSS3 effects to your input fields or textarea (v1.1.0+) when users typing in.
---
Just another jQuery typewriter-style text animation plugin that simulates someone typing and deleting over an array of words.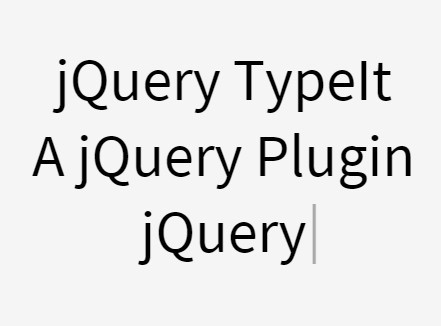 ---
An extremely simple text effect built with jQuery that displays a sequences of characters letter by letter similar to a typewriter.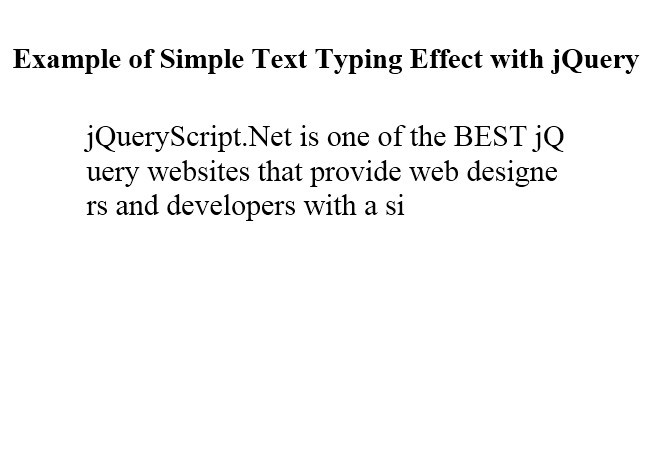 ---
t.js is a lightweight, programmable jQuery plugin to print any text with configurable typing and erasing effects just like you type something in a terminal.
---
typetype is a fancy jQuery text animation plugin which allows you to simulate human typing in an Html container like textarea, input, etc.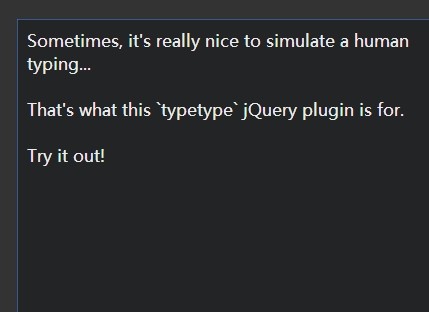 ---
Vanilla JS Text Typing Animations:
Just another JavaScript text typing animation library that animates your text to make it look like it is being typing.
---
iTyped.js is a lightweight, dependency-free JS library that allows you to rotate a sequence of strings with text typing / erasing effects just like a typewriter.
---
TypewriterJS is a native javascript plugin that can be used to create an elegant automatic typewriter animation effect on websites.
---
Typical.js is a minimal, standalone JavaScript library to create an animated typing effect with support for deleting, pausing, waiting, looping, promise, and more.
---
Pure CSS Text Typing Animation:
Just another pure CSS implementation of the text typing animation using pseudo elements and CSS3 animations. Also can be used as a text rotator with a character typing effect.
---
Conclusion:
Want more jQuery plugins or JavaScript libraries to create awesome Text Typing Effects on the web & mobile? Check out the jQuery Text Typing and JavaScript/CSS Text Animation sections.
See also: