When you're developing a cross-platform website or web app, you need to manipulate the font size of your text on different screen sizes.
In some cases, your text appears to be the right size on the web but may appear too small on small screens like mobile devices.
In order to ensure the visual consistency of the font size on the mobile and web, you might need a responsive text plugin to adjust the text size according to the screen size.
Here is a list of 10 best jQuery and Vanilla JavaScript solutions that automatically enlarge and reduce the text size to fit their content.
Feel free to download & use them in your next responsive web design project to make the text fully responsive and fluid on any screen size. Have fun with it.
Table of contents:
Best jQuery Responsive Text Plugins
FitText is a jquery plugin that can make font-sizes flexible on your your fluid or responsive layout. For instance, you can use the plugin to achieve scalable headlines that fill the width of a parent element.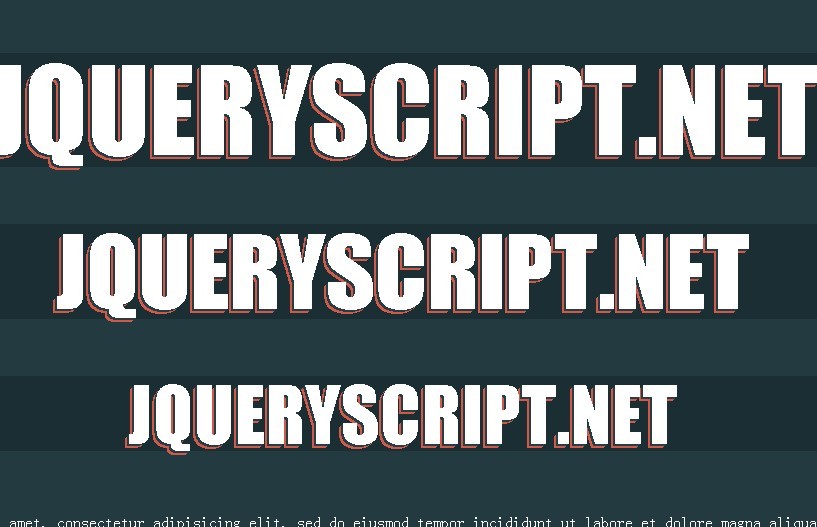 ---
SLABTEXT is a jQuery Plugin that makes it easy to produce Bold, Big, Attractive, and Responsive Text effects.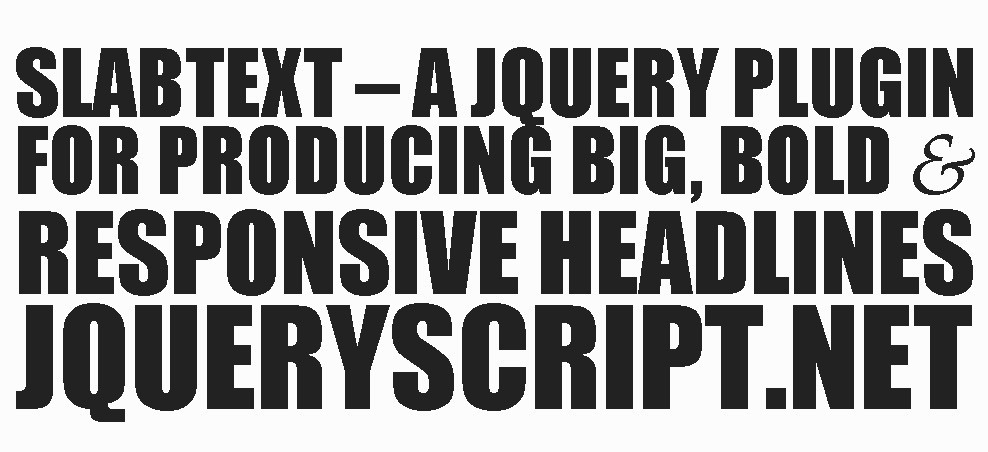 ---
WideText is a compact jQuery plugin that allows you to create fully responsive text elements that will resize accordingly to the width of the browser window.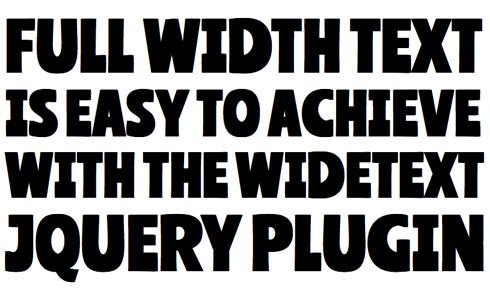 ---
TextTailor.js is a jQuery plugin designed for responsive web layout that automatically resizes font size to make your text fit within its parent container.
---
Yet another jQuery text resize plugin for responsive web layout that automatically adjust the font size of your text to fit the width of its parent container.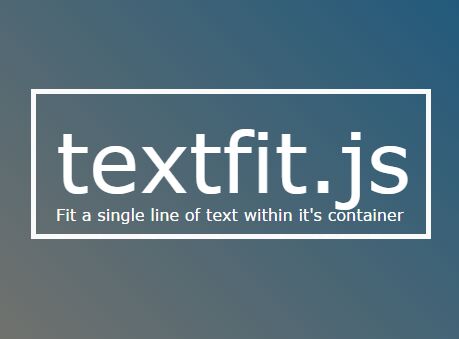 ---
Best vanilla JS Responsive Text Plugins
A standalone JavaScript library that automatically and dynamically scales text to fit inside a fixed width container. Supports both single or multi-line text.
---
A small, zero-dependency JavaScript library that dynamically scales the text to fill its parent container.
---
A standalone JS library which makes the font size of your text as large as possible to fit within the container's width. Great for responsive web layout.
---
Just another text resize library written in pure JavaScript that dynamically scales font sizes of your text to fit the parent container.
---
A lightweight Javascript helps you create responsive, big, and fully flexible headings on your web page. It will automatically and dynamically resize font size for responsive web layout to make your text flexible.
---
More Resources:
Want more jQuery plugins or JavaScript libraries to create responsive text on the web & mobile? Check out the jQuery Responsive Text and JavaScript Responsive Text sections.
More About Responsive Design: