What is responsive menu?
A responsive menu will automatically transform the regular horizontal site navigation into a responsive, mobile-friendly navigation menu for cross-platform websites and web apps.
Why you should use a responsive menu?
With the popularity of smartphones, more and more users browser website through mobile and tablet devices. And Google announced that Google predominantly uses the mobile version of the content for indexing and ranking.
In order to provide a better user experience, you might need a responsive menu system for your websites or web apps accoss the devices and platforms.
The best responsive menu
In this blog post you will find a list of 10 best Responsive Menu Systems implemented in jQuery, Vanilla JavaScript, or even Pure CSS/CSS3. I hope you like it.
Originally Published Nov 17 2017, updated Jan 21 2021
Table of contents:
jQuery Responsive Menu Plugins:
slicknav is a simple and easy-to-use jQuery menu plugin for creating a responsive & cross-browser multi-level navigation menu on your website.
---
An extremely simple and responsive jQuery plugin that allows you to create multi-level drop down menu with subtle effects (sliding, fading, scale up, or scale down).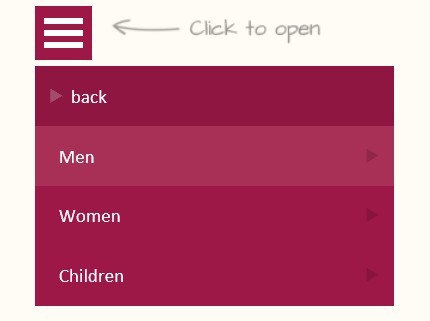 ---
A lightweight jQuery plugin which generates a responsive, customizable, sticky, mobile-compatible, SEO-friendly, multi-column mega menu from nested HTML lists.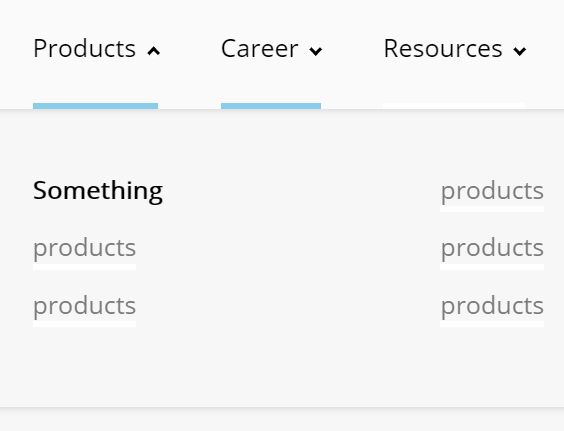 ---
The GRT Responsive Menu jQuery plugin lets you create a fully responsive, mobile-friendly navigation system for your cross-platform web app.
---
Smart Menus is jQuery Navigation Menu Plugin for creating responsive and Cross-platform multi-level drop down menus for your navigation.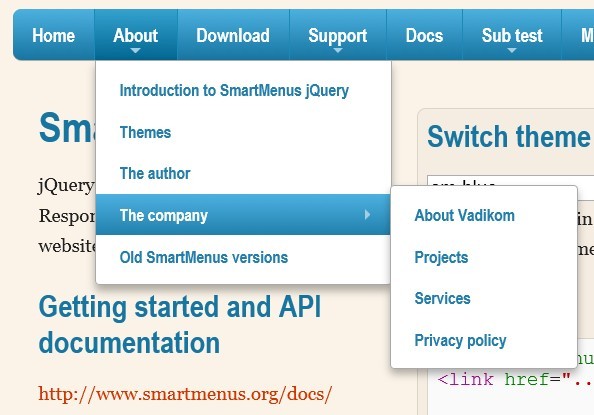 ---
Vanilla JS Responsive Menu Libraries:
A smart responsive sticky navbar that automatically slides down and hides as you scroll down or up the webpage.
---
The Collapsible library automatically collapsible the nav items into a dropdown menu with a hamburger toggle button, when there's not enough screen space.
---
Pure CSS Responsive Menus:
A pure CSS responsive menu which automatically collapses the regular drop-down navbar into a mobile-friendly sliding menu with or without the toggle button.
---
A pure CSS responsive menu created by andornagy that automatically changes to a toggleable dropdown menu at a specified breakpoint based on CSS3 media queries.
---
Yet another responsive, mobile-friendly hamburger navigation menu for your cross-platform web pages. Implemented with pure HTML and CSS/CSS3.
---
Conclusion:
Want more jQuery plugins or JavaScript libraries to create awesome Responsive Menus on the web & mobile? Check out the jQuery Responsive Menu and JavaScript/CSS Responsive Menu sections.
See also: