If you are running a large cross-platform site and have a lot of content, then you might need a responsive multi-level dropdown menu to organize and display categories and featured content/products on both desktop and mobile.
In this article you will browse through the top 10 responsive, mobile-friendly, and multi-level dropdown menus built with jQuery and/or pure JavaScript/CSS. I hope you like it.
Originally Published May 10, 2019, updated Apr 20 2021
Table of contents:
jQuery Dropdown Menu Plugins:
slicknav is a simple and easy-to-use jQuery menu plugin for creating a responsive & cross-browser multi-level navigation menu on your website.
---
An extremely simple and responsive jQuery plugin that allows you to create multi-level drop down menu with subtle effects (sliding, fading, scale up, or scale down).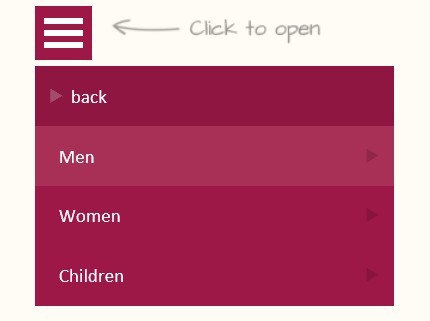 ---
The GRT Responsive Menu jQuery plugin lets you create a fully responsive, mobile-friendly navigation system for your cross-platform web app.
---
Smart Menus is jQuery Navigation Menu Plugin for creating responsive and Cross-platform multi-level drop down menus for your navigation.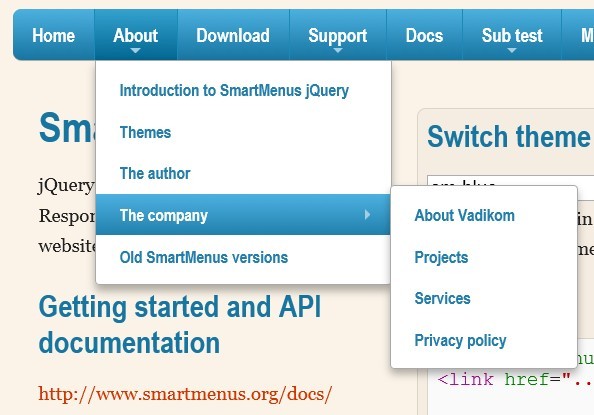 ---
Responsive-collapse.js is a jQuery plugin that automatically hides overflowing Bootstrap navbar items and shows them into a dropdown list on small screens.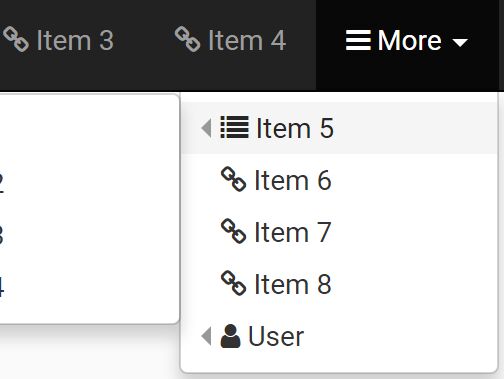 ---
Vanilla JS Dropdown Menu Libraries:
A fully responsive, CSS only multi-level navigation that automatically collapses the regular horizontal menu into a toggleable dropdown menu on small screens.
---
A Vanilla JavaScript responsive dropdown menu that will be converted into a hamburger toggle menu when the screen size is less than a breakpoint you specify in the CSS media queries. Smooth animation is based on CSS3 transforms and transitions.
---
Pure CSS Dropdown Menu Plugins:
A pure CSS responsive menu which automatically collapses the regular drop-down navbar into a mobile-friendly sliding menu with or without the toggle button.
---
A pure CSS responsive menu that automatically changes to a toggleable dropdown menu at a specified breakpoint based on CSS3 media queries.
---
A pure CSS mobile-friendly navigation that automatically transform your horizontal navigation into a toggleable vertical accordion menu on smaller screen devices, with support for unlimited sub menu items.
---
Conclusion:
Want more jQuery plugins or JavaScript libraries to create awesome dropdown menus on the web & mobile? Check out the jQuery Dropdown Menu and JS/CSS Dropdown Menu sections.
See also: