What is Popover?
Popover is a UI component that displays informational or explanatory text in a tooltip-style popup box next to the desired DOM element when clicked.
And What's the difference between Popover And Tooltip?
Popovers are also known as advanced tooltips, which allow you to place more and longer contextual content with titles in the popup boxes.
When should I use Popover?
If the context is short, please use tooltips. If not, use Popovers instead to improve the user experience.
The Best Popover Plugin?
In this post, you will find the 10 best Popover plugins (sorted by clicks and downloads) to enhance and improve the tooltip experience on the web applications. Enjoy.
A simple, lightweight jQuery plugin that enhance the default Bootstrap popover component with some additional and useful features.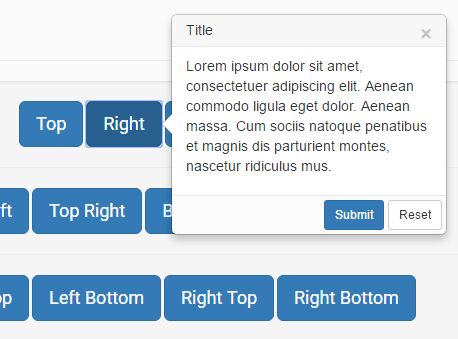 ---
A lightweight yet fully configurable jQuery popover plugin which allows to append a tooltip-like popup box to any DOM elements when a specific event is triggered.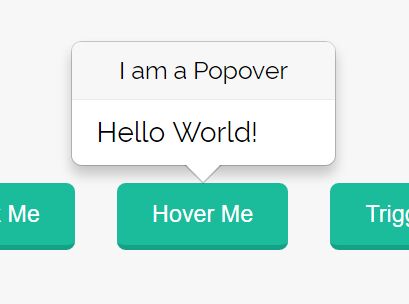 ---
Flyout is a simple yet customizable jQuery plugin that helps you create popover- or tooltip-like floating popups attaching to any DOM elements.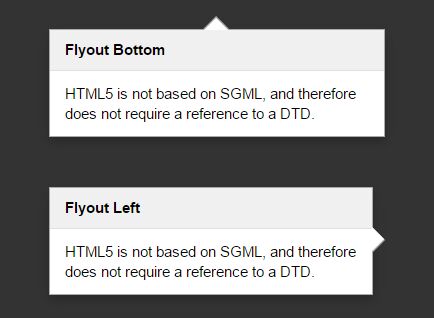 ---
A very small jQuery plugin to show CSS3 animated popover messages on any DOM elements when clicked on or hovered over.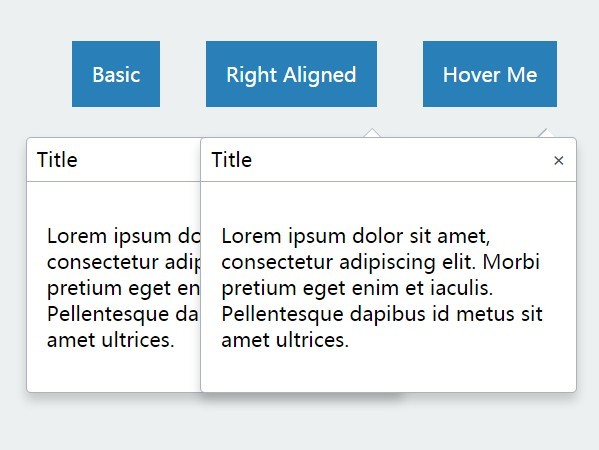 ---
hunterPopup is a jQuery plugin used to create tooltip-style popup boxes with customizable contents, titles and sizes, which will appear next to any DOM elements when clicked.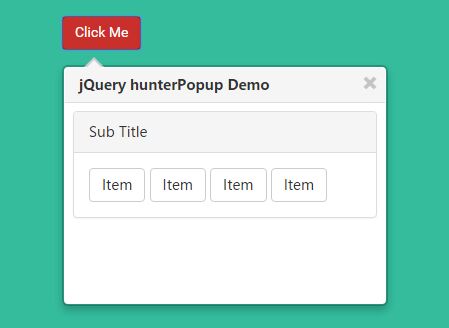 ---
A really simple jQuery solution for popovers and modal windows that use CSS3 transitions for the smooth open/close animations.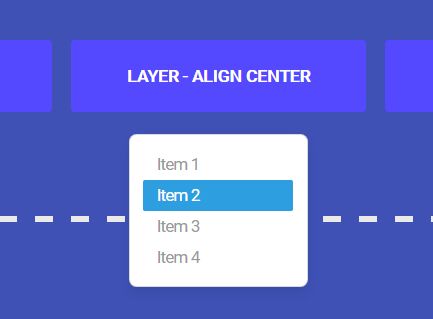 ---
iml.js is a simple yet multi-functional jQuery plugin helps you create fully customizable and themeable tooltip, popover and modal popups with plain html / html5.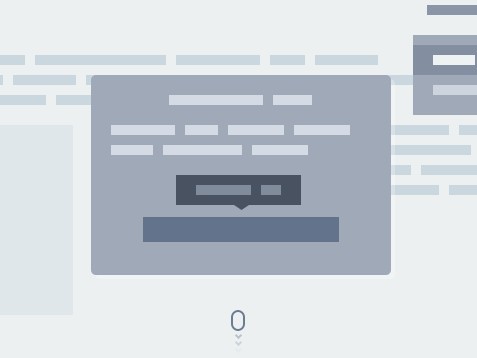 ---
ggpopover is a jQuery popover plugin for displaying tooltip-like informative messages in a popup box when you click on an element.
MLB Popout is a jQuery plugin to create animated & touch-enabled popovers that are triggered by a click/touch and can display larger amounts of information as a result.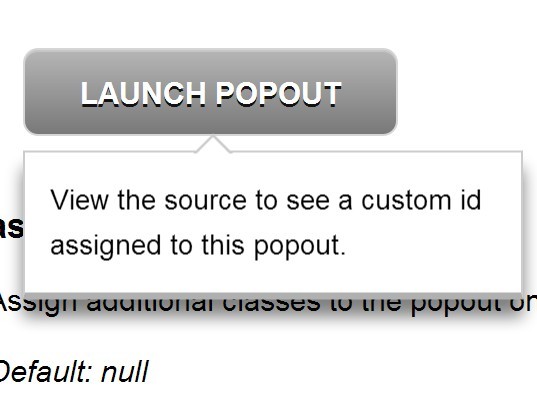 ---
alertTs is a simple, CSS-less jQuery popover plugin to create a highly customizable popover which appears when the user hovers or clicks on an element.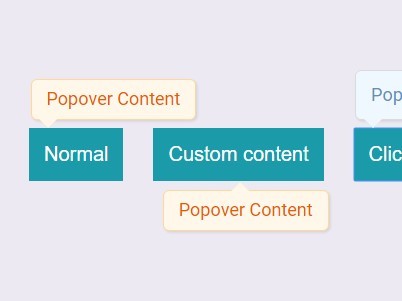 ---
Conclusion:
Want more jQuery plugins to create awesome Popovers on the web & mobile? Check out the jQuery Popover section.
See Also: