What Is WYSIWYG Editor
WYSIWYG (What You See Is What You Get) Editor is a rich text editor system to help your user to edit the content in a format that resembles its appearance when published.
The Best WYSIWYG Editor
In this list you will find the 10 best and most popular WYSIWYG editors for post editing pages, comment forms, CMS systems, and much more. Have fun with it.
Table of contents:
jQuery WYSIWYG Editors:
LineControl Editor is a jQuery plugin to append an WYSIWYG rich text editor to a textarea or any other container elements like DIV.
---
Froala Editor is a simple clean jQuery & HTML5 based WYSIWYG rich text editor that supports auto-save, inline mode, spell check, ajax requests, image callback and many more.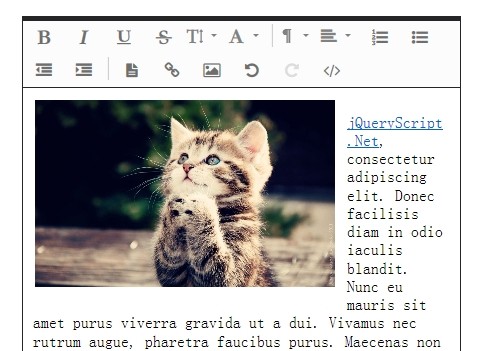 ---
Just another jQuery implementation of the WYSIWYG rich text editor that uses Font Awesome Iconic Font for the editor icons.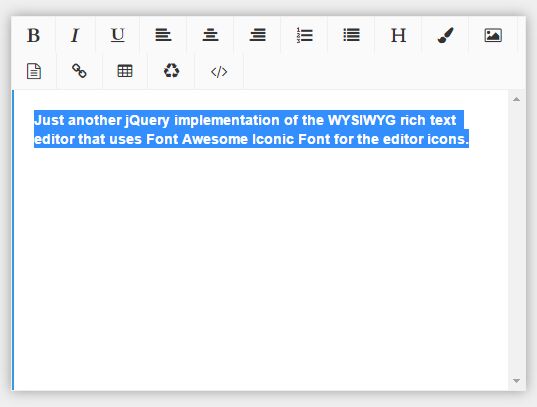 ---
This is a powerful, beautiful, easy-to-use WYSIWYG rich text editor built with Bootstrap 4, Quill editor and SVG icons.
---
A simple jQuery plugin used to attach a customizable WYSISWYG rich text editor toolbar to your editable area, styled with Bootstrap and Font Awesome.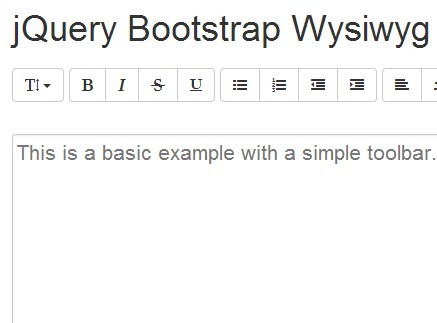 ---
Vanilla JavaScript WYSIWYG Editors:
Medium Editor is a standalone javascript library for creating a floating text editor bar that shows up when you select a piece of text of your page. Inspired by the awesomeness of Medium.com.
---
Suneditor is a lightweight, flexible, customizable, pure JavaScript WYSIWYG text editor for your web applications.
---
mditor is a simple, clean, easy-to-extend and WYSIWYG-style markdown editor that works on both client side or server side.
---
v2editor.js is a simple yet customizable JavaScript library used to create a minimal clean WYSIWYG rich text editor on your web application.
---
A dead simple WYSIWYG text editor written in vanilla JavaScript and plain HTML/CSS.
---
Conclusion:
Want more jQuery plugins or JavaScript libraries to create awesome WYSIWYG Editor on the web & mobile? Check out the jQuery WYSIWYG Editor and JavaScript WYSIWYG Editor sections.