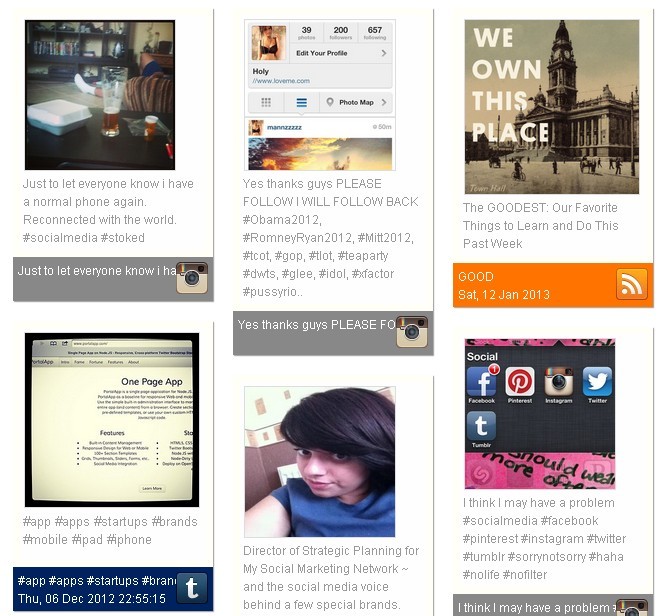 | | |
| --- | --- |
| File Size: | 139 KB |
| Views Total: | |
| Last Update: | |
| Publish Date: | |
| Official Website: | Go to website |
| License: | MIT |
| | |
SOCIALIST is a flexable jQuery Social Media Plugin that enables you to creates a social stream (or social "wall") using AJAX from multiple social media feeds in one place. This plugin can be used to pull content from Facebook pages, Twitter, LinkedIn, YouTube and other social networks.
More Examples:
Display Flickr photos in Pinterest-style layouts
Combine and display Facebook, Twitter and LinkedIn updates
Show YouTube video thumbnails
Display Craiglist postings for an area and category
Visualize any RSS feed as a responsive social wall
Click Here for More Demos
---
This awesome jQuery plugin is developed by iatek. For more Advanced Usages, please check the demo page or visit the official website.