What Is Color Picker?
Color picker is a UI component for mobile & web apps that allow the user to select a color from the palette and get the color code in RGB, HEX, HSL, HSV, or CMYK formats.
The Best Color Picker
In this post, we're going to introduce you the 10 best (top downloaded), open source jQuery and Pure (Vanilla) JavaScript plugins to quickly and easily create a color picker for your web application. Have fun.
Table of contents:
jQuery Color Picker Plugins:
Colorpicker Plugin For Bootstrap 4 and Bootstrap 3 frameworks that allow you to add a color picker to an input field field or to any other element with multiple formats: hex, rgb, rgba, hsl, hsla.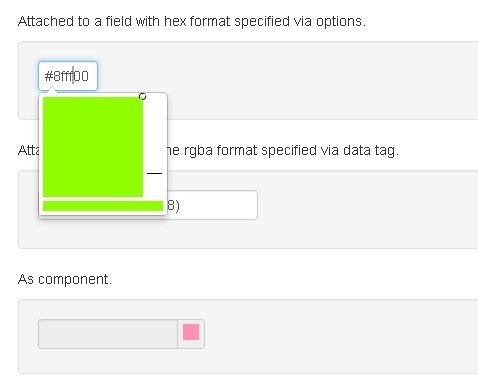 ---
Pick-a-Color is a cool and easy-to-use jQuery plugin that helps you create beautiful and powerful color picker using Twitter's bootstrap framework.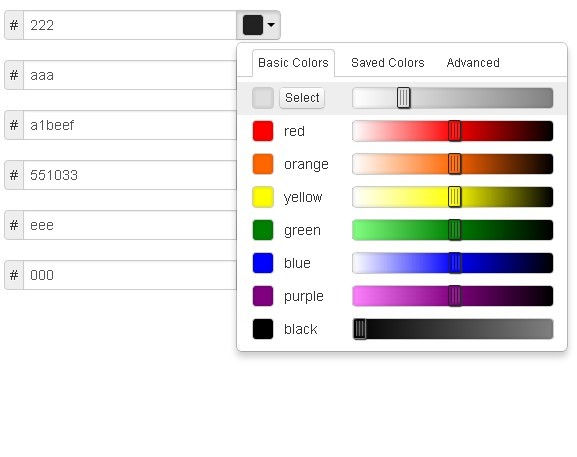 ---
The colorPalettePicker.js jQuery plugin makes uses of Bootstrap 4 dropdown component to create a simple color picker on your web app.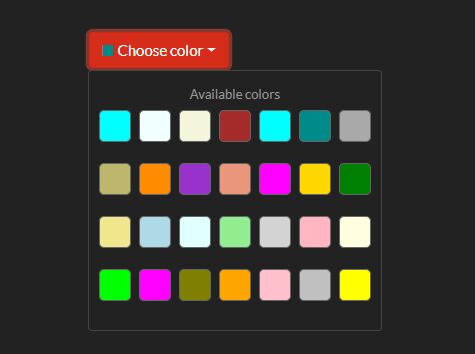 ---
colorPick.js is a simple, plain, flat style jQuery color picker plugin which allows the user to select colors from a predefined palette with support for recent selected colors.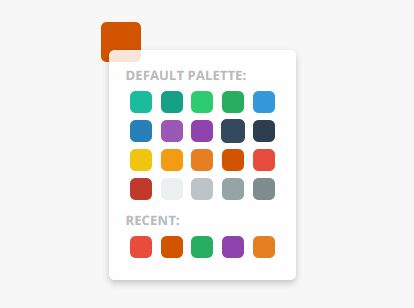 ---
spectrum is a powerful and high customizable Color Picker Plugin built with jQuery, no Flash and images required.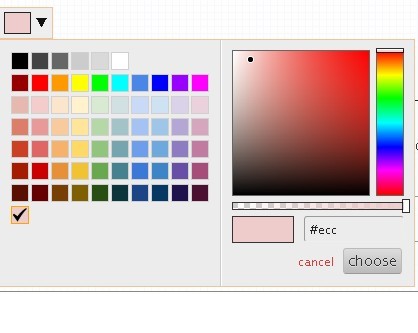 ---
Vanilla JS Color Picker Plugins:
iro.js is a sleek, HSV color based JavaScript color picker for generating a pretty, HTML5 canvas based color wheel UI with touch support.
---
color-picker.js is a pure JavaScript library for creating a color picker component with support for touch events and RGB/HEX/HSV color formats. You will find more examples in the zip.
---
A simple and standalone JavaScript library used to render canvas based, mobile-friendly HSV color pickers in the document.
---
piklor.js is a small, standalone JavaScript library that lets you select a color from a color palette and apply it to given elements.
---
A super simple, interactive HSLA (HUE, SATURATION, LIGHT and ALPHA) color picker with slider controls implemented in pure JavaScript.
---
Conclusion:
Want more jQuery plugins or JavaScript libraries to create awesome Color Picker on the web & mobile? Check out the jQuery Color Picker and JavaScript Color Picker sections.