What Is Form Wizard
Form Wizard is a UI design pattern that transforms complex and long form groups into a step-by-step tab wizard interface.
Perfect for signup forms and payment forms to engage users and increase your conversions.
A Form Wizard provides a clean and easy to way to help visitors type information in a well-organized interface without having to face tons of confusing form controls.
In general, the form group will automatically go to the next step after the current step has been correctly filled. Visitors are also able to manually switch between wizard steps by clicking/tapping the next/prev buttons.
The Best Form Wizard
Form Wizard Made Easy!
In this post, you will find the 10 jQuery and Vanilla JavaScript plugins to create multi-step, wizard-driven HTML forms on the modern web app. I hope you like it.
Table of contents:
jQuery Form Wizard Plugins:
In this post we're going to create a jQuery based multi-step form interface with a progress bar to indicate the current step.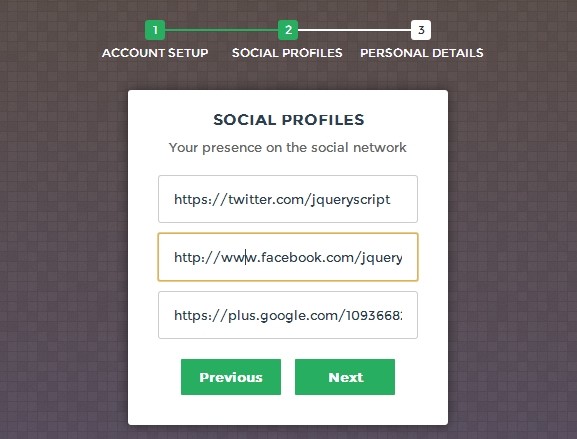 ---
Ideal Forms 3 is a form plugin for jQuery and jQuery UI that makes it easy to create a beautiful, responsive and extendable HTML5 step-by-step form for your project.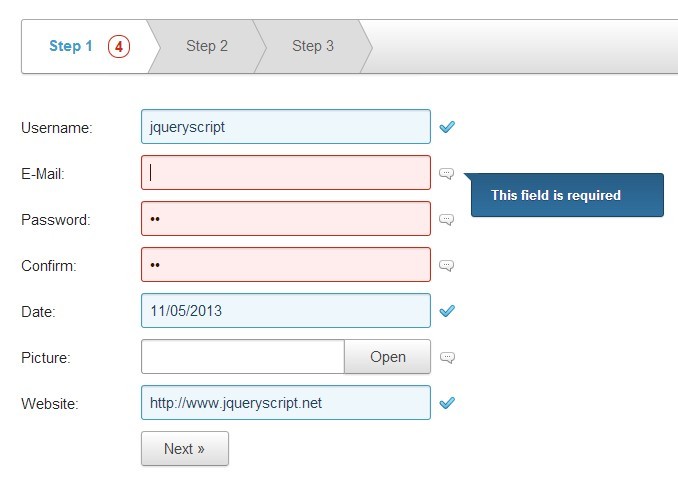 ---
A tiny jQuery plugin that converts multiple forms into a step-by-step form wizard with amazing easing effect. Also comes with a progress bar at the bottom of the wizard to indicate the current step.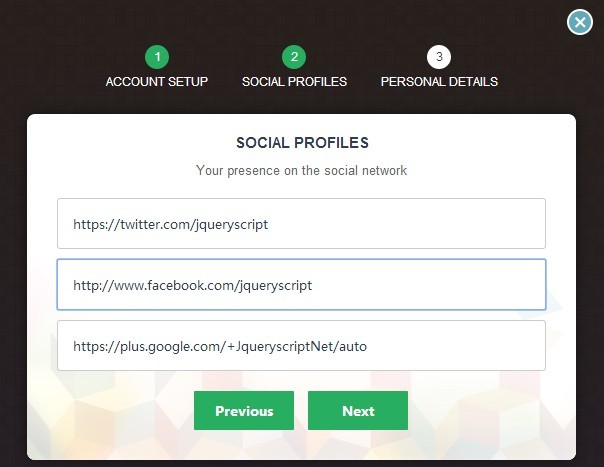 ---
bs-stepper is a lightweight stepper JavaScript plugin for Bootstrap 4 that helps you create wizard-style step-by-step progresses for forms, guides, and installations.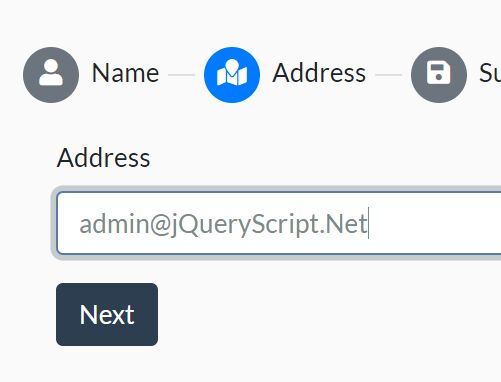 ---
Simple Form is a jQuery plugin that turns a form into a multi-step wizard with support for form validation and progress indication.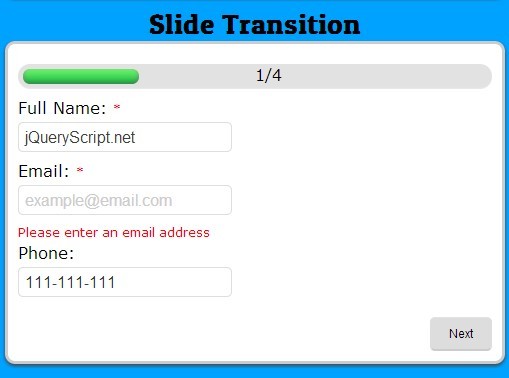 ---
Smart Wizard is jQuery Form Wizard Plugin that gives wizard like interface.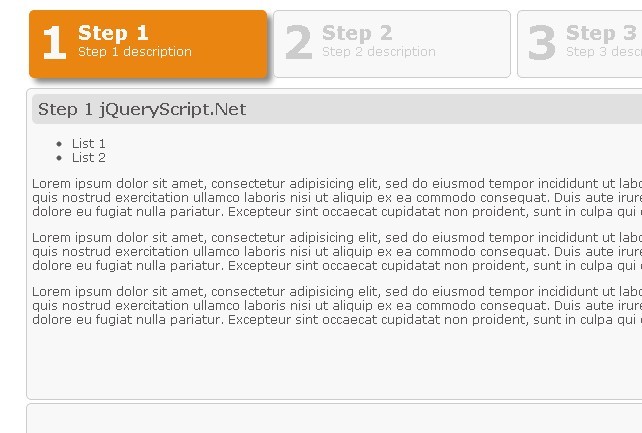 ---
Material Bootstrap Wizard is a jQuery plugin which converts a long html form into an elegant, Material Design-style, step-by-step wizard driven form with field validation support.
---
formwizard is a powerful and useful jQuery plugin that turns the standard html form into wizard like step-by-step page flows without having to reload the page in between wizard steps.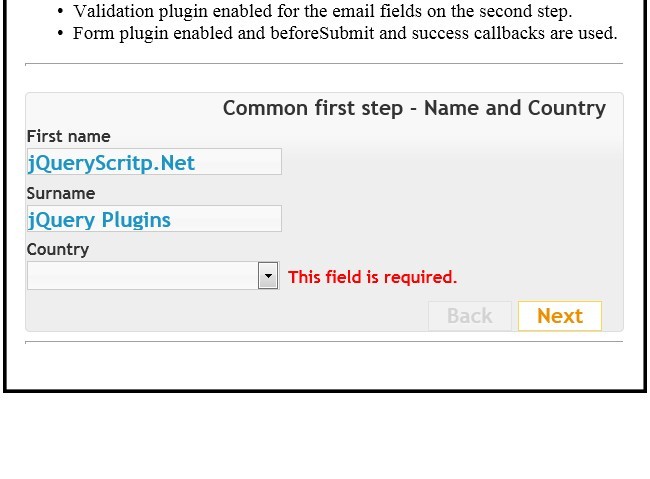 ---
Vanilla JavaScript Form Wizard Plugins:
stepzation is a lightweight JavaScript library used for creating an animated step-by-step wizard interface using animate.css and a little JavaScript. Ideal for guides, forms, instructions, installations and more.
---
zangdar is a plain JavaScript library which turns long web form into a step-by-step wizard interface for better user experience.
---
Conclusion:
Want more jQuery plugins or JavaScript libraries to create awesome Form Wizard on the web & mobile? Check out the jQuery Form Wizard and JavaScript Wizard sections.